All integrations
Microsoft Teams
Streamline your team's communication and collaboration with Workspace 365's seamless integration of Microsoft Teams. Manage files, and more - all from a unified and user-friendly digital workplace.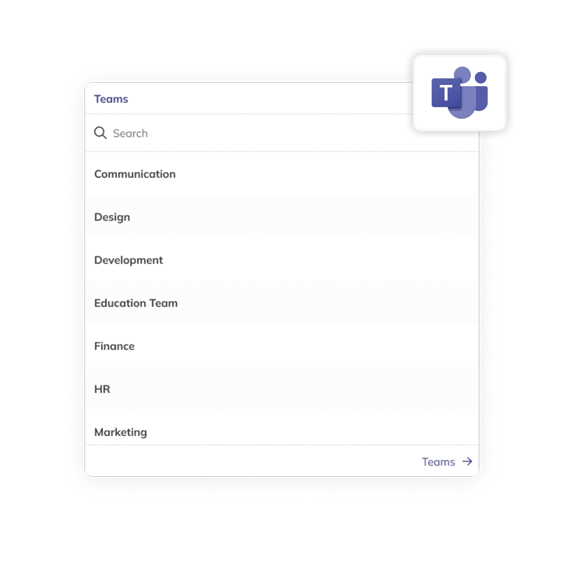 Endless integration options.
Call and message colleagues
Seamless communication
Unlock the power of seamless communication with Workspace 365's integration of Microsoft Teams. Easily call or message your colleagues directly from the digital workplace. Boost productivity
Increase collaboration
Experience a new level of productivity as you connect with colleagues, share ideas, and work together effortlessly.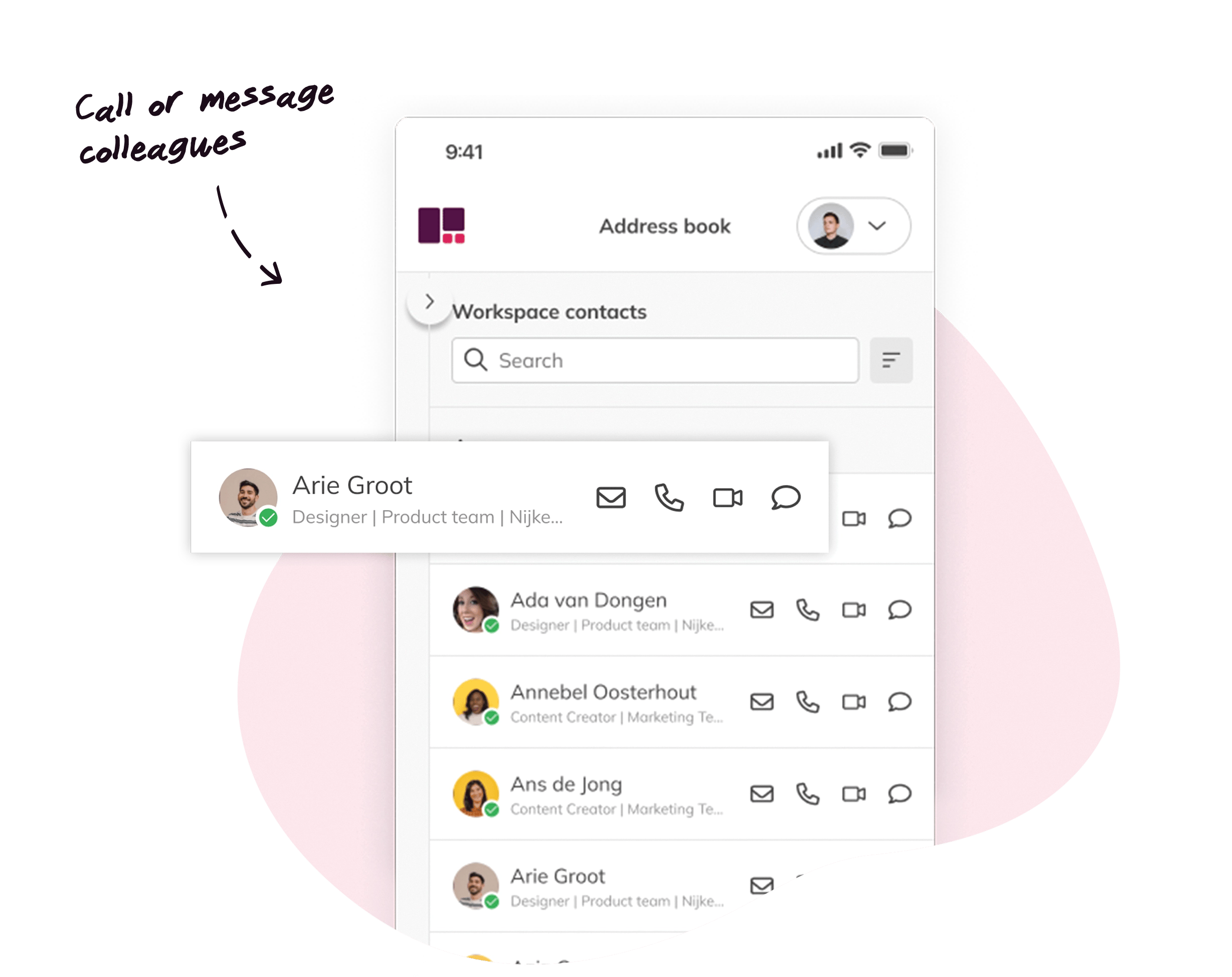 Document app
Integrated file management
All your Microsoft Teams files conveniently in one place alongside your OneDrive for Business, SharePoint, and fileserver files in Workspace 365's Documents app.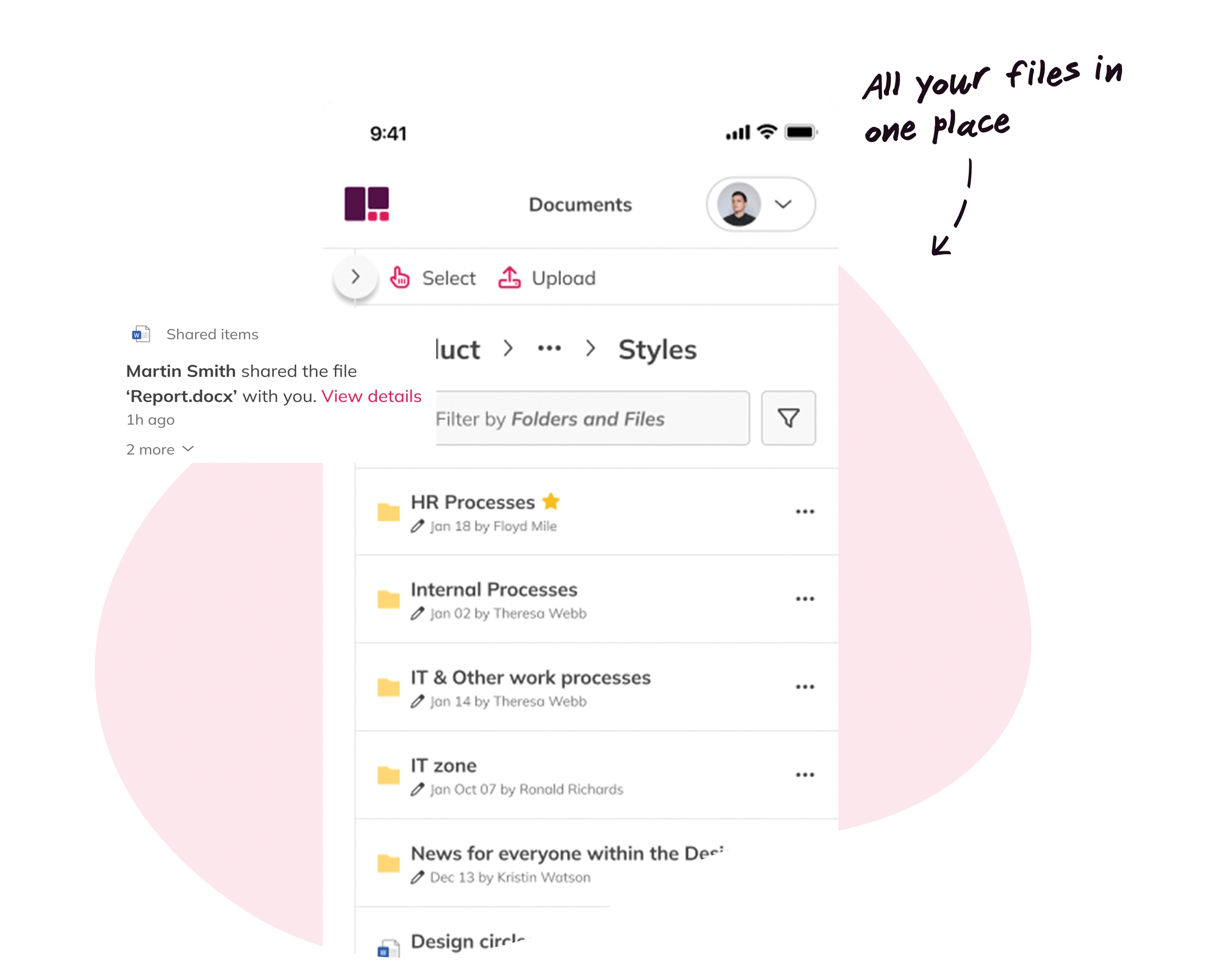 Everything simplified
Simplify work processes
Experience a range of benefits that simplify your work processes and boost productivity. With seamless access to all your tools in one place, you can save valuable time and effort. Integrations
We are continuously improving our product
We're always on the lookout for ways to make our platform even better, and we truly value your feedback and input. Is there an integration you think is missing from our product? We'd love to hear about it so we can add it to our roadmap and keep working towards creating the ultimate digital workplace just for you. So don't hesitate, let us know what's on your mind!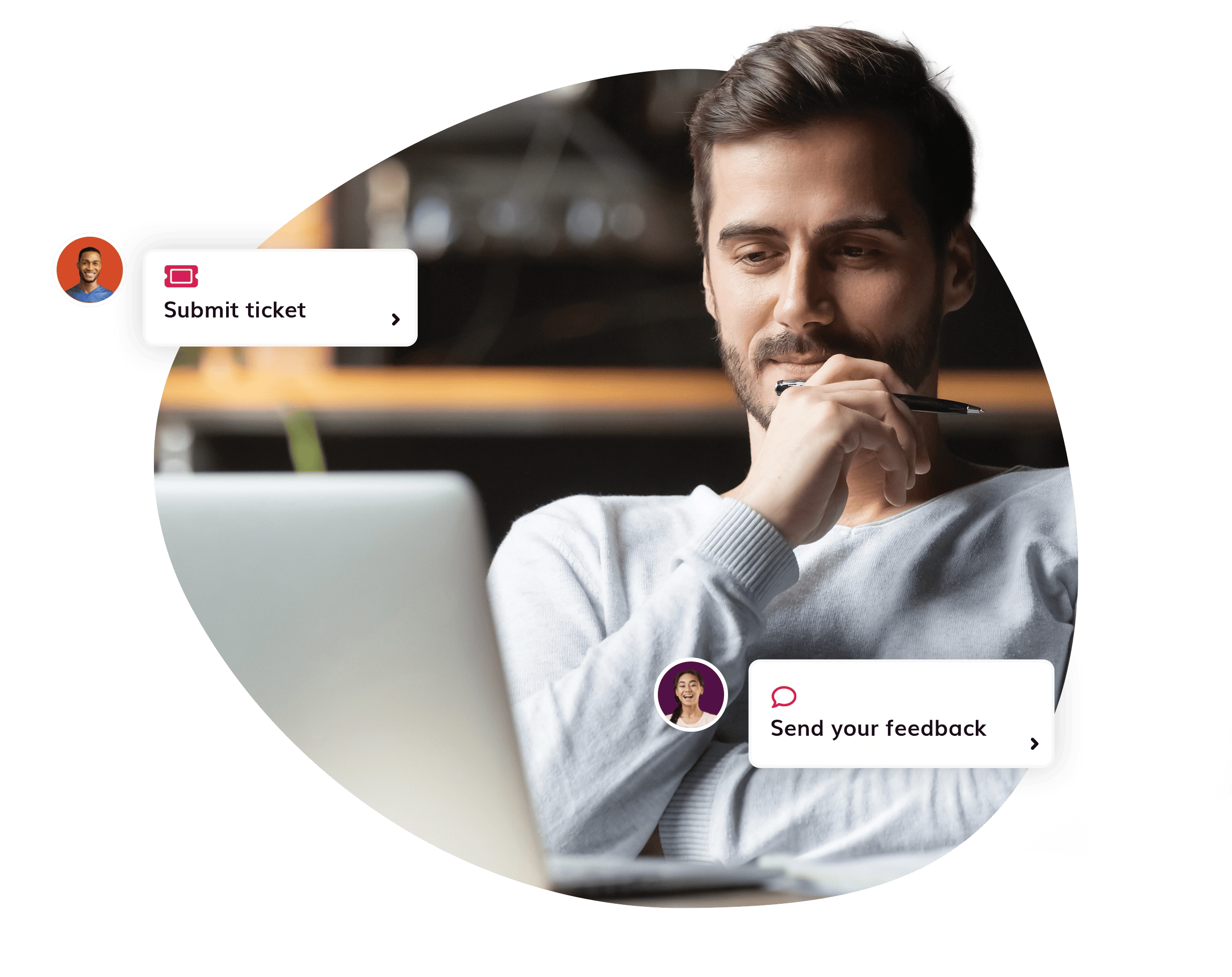 Unlock your digital work focus today!
Help your employees harness their full potential with our adaptive digital workplace.