Seamless digital experience
Improve the Digital Employee Experience
Manage your organisation's most important asset: your employees. Streamline HR tasks, ensuring a seamless digital eemployee experience, increased productivity, engagement, and satisfaction across your organisation.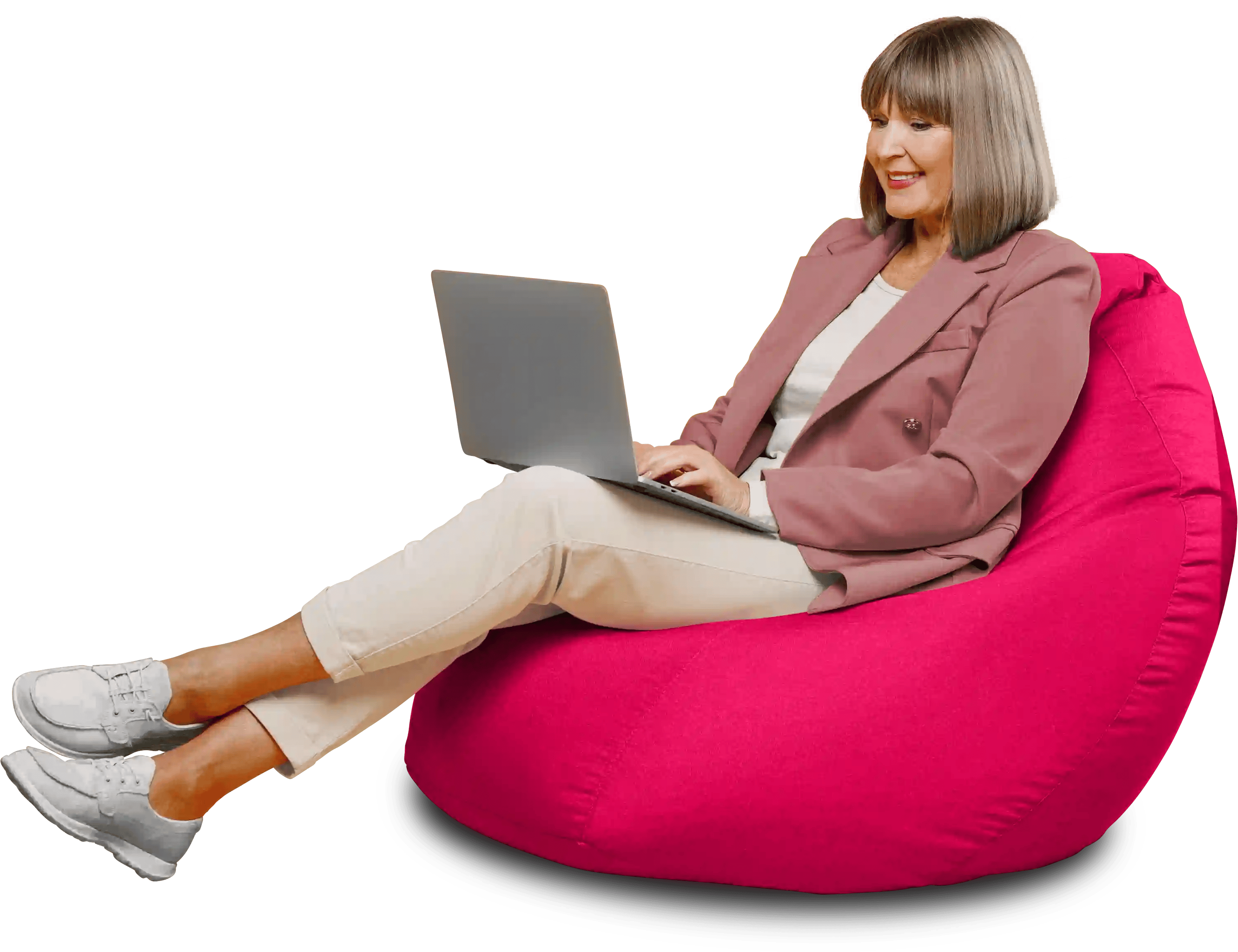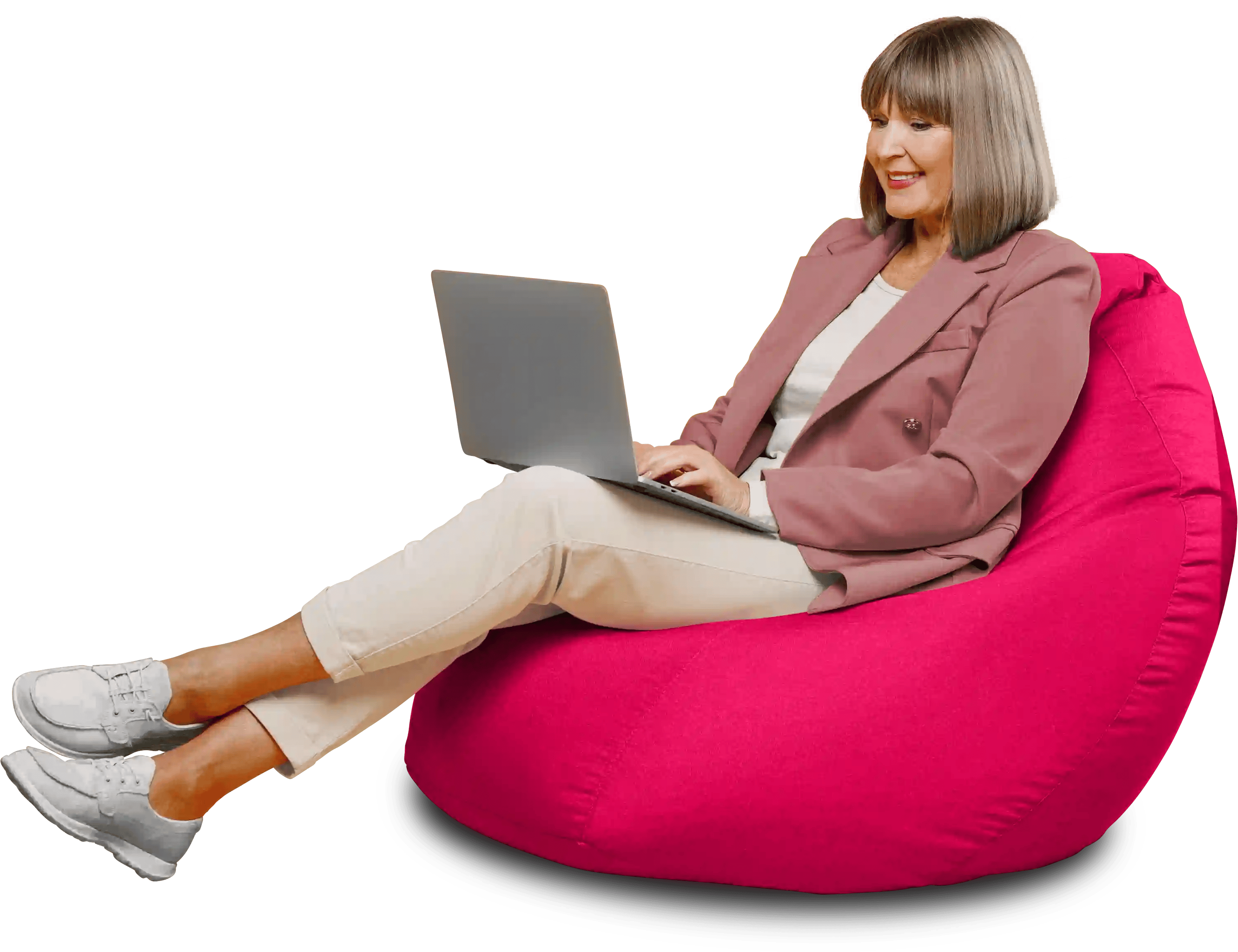 Join the 1,500 companies+ using Workspace 365.
Everything simplified
Streamline HR processes
Manage employee information, streamlining processes, and ensure compliance with our adaptive digital workplace that simplifies everything for you. Company culture
Improved collaboration
Connect your teams to the business, their tasks and each other, creating one single engaged company culture. Share documents, exchange feedback, and work together in real-time.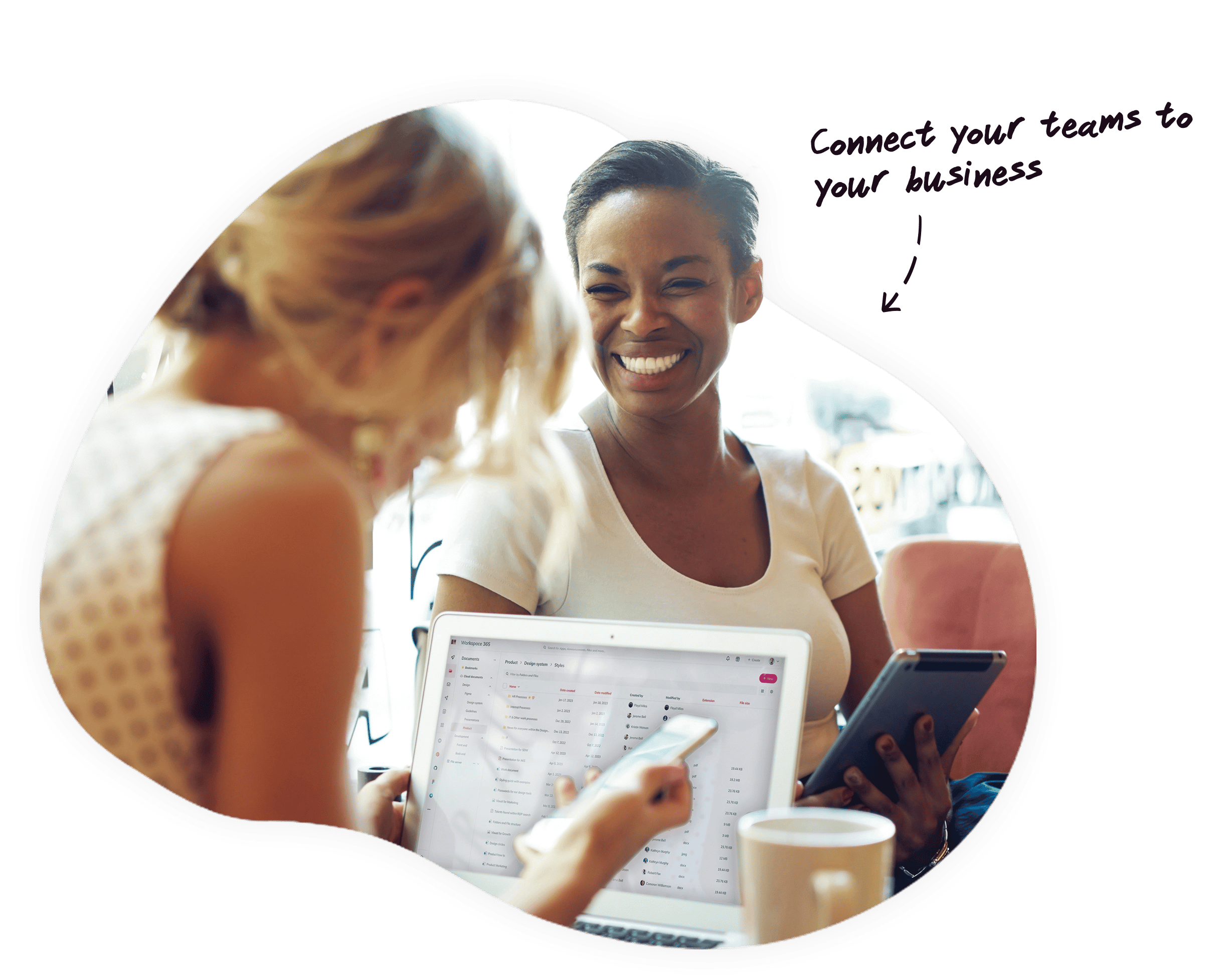 Share knowledge
Breaking down knowledge silos
Enable effective decision-making in today's complex, disrupted business environments by breaking down knowledge silos.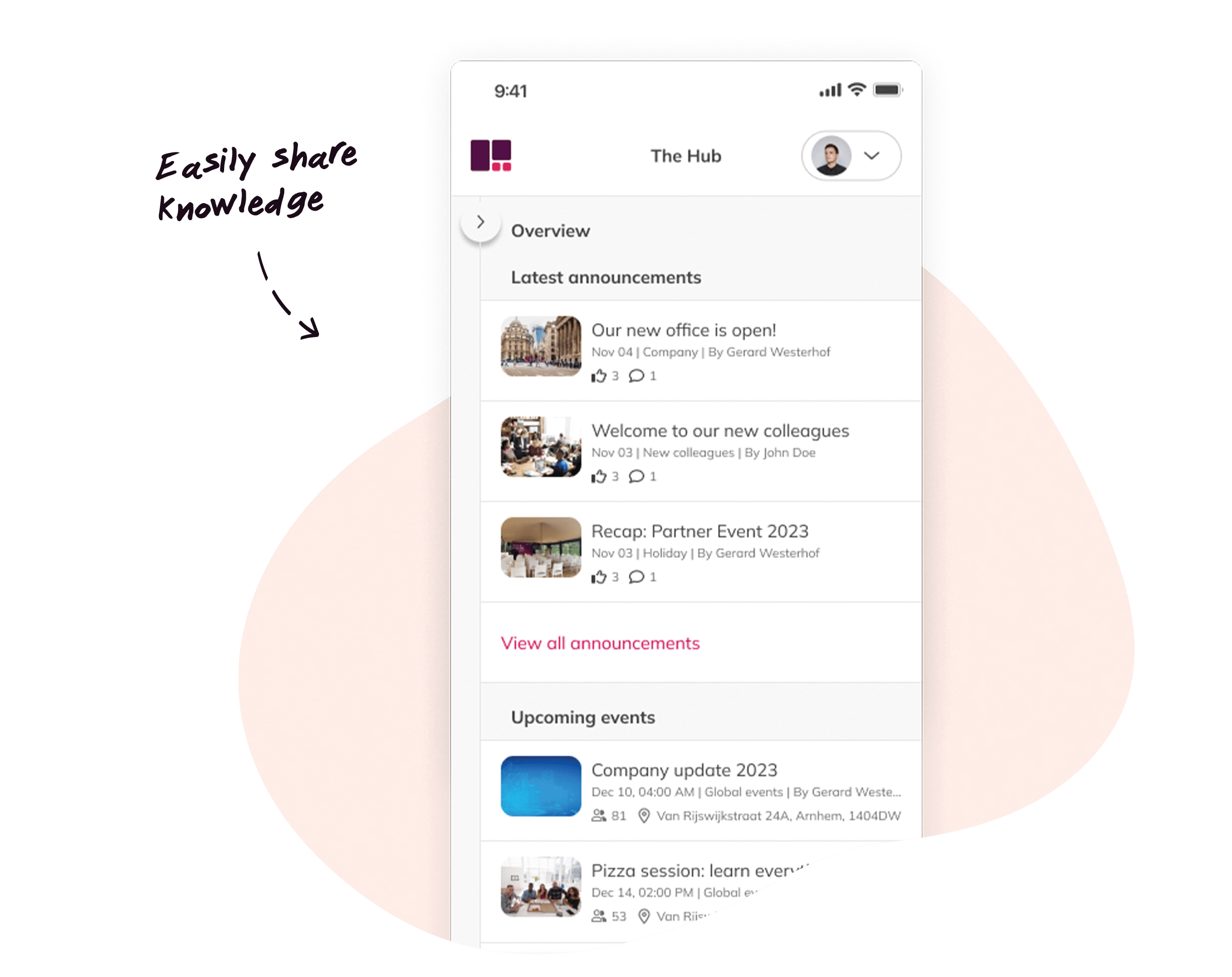 Hybrid working
Unite remote and on-site teams
Nurture organisational culture, drive engagement, and connect your remote and on-site working teams. This way, you make sure that they can easily work together.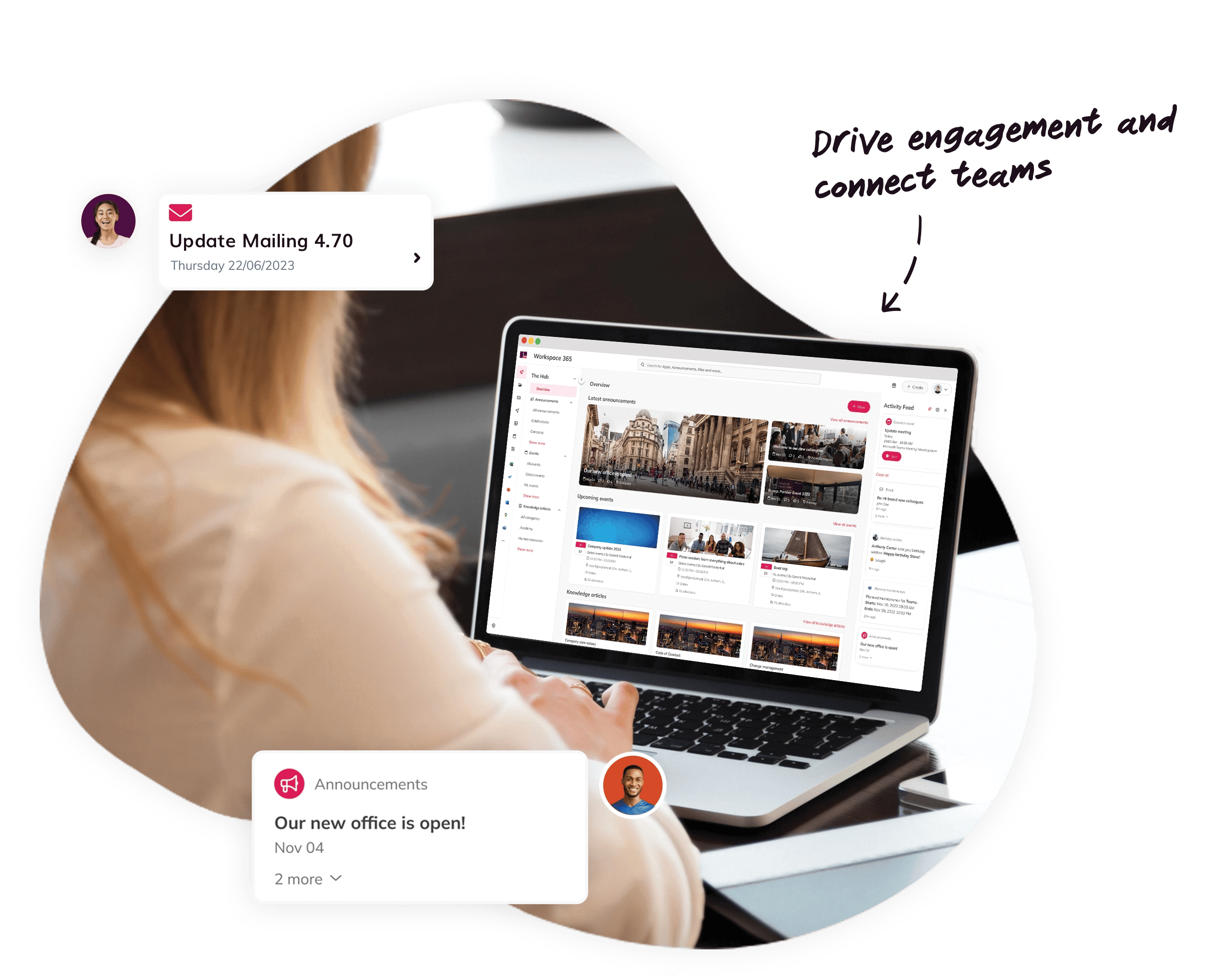 Onboarding
Improve engagement
Intranet
Onboarding
Improve engagement
Intranet
Optimised onboarding process
A central place where employees can access all the necessary resources, information, and tools they need to get started. Including relevant documents, training materials, company policies, and other onboarding resources.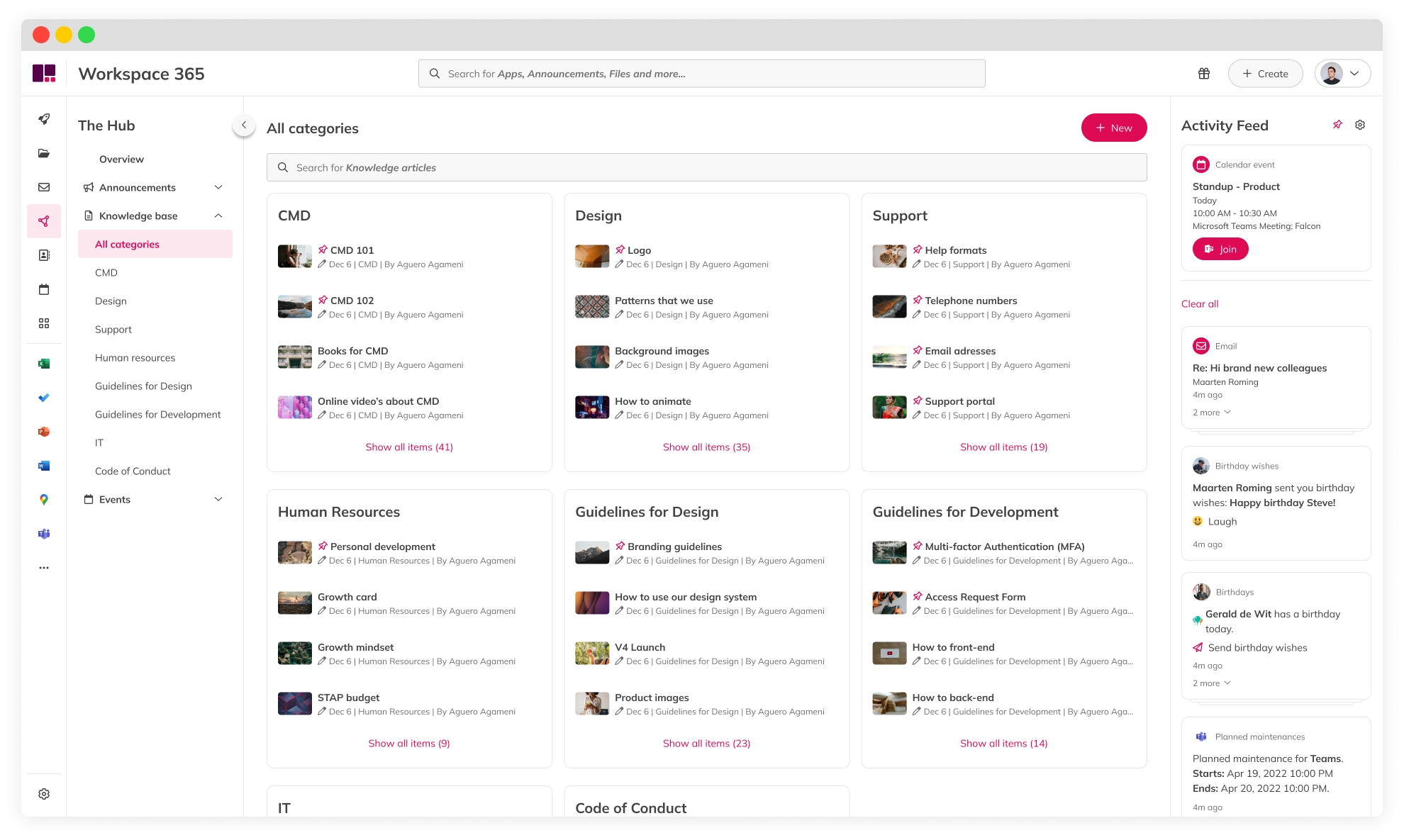 Empower employees
Give your employees self-service access to their personal information, and training materials through our intuitive interface. Empowering them with these tools promotes engagement and improves overall satisfaction.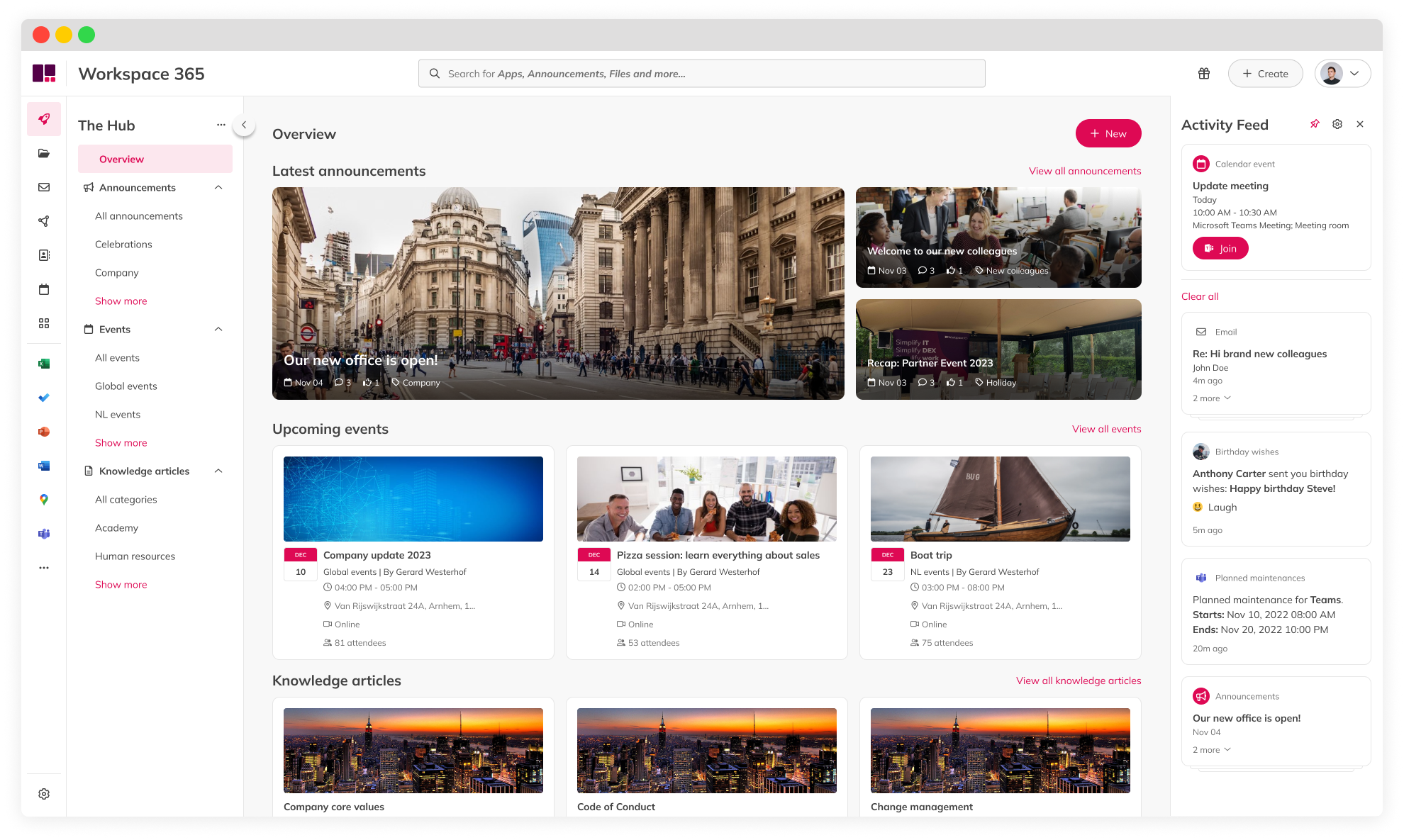 Improve internal communication
Employees can access all their communication tools in one place. We integrate with popular communication tools such as Microsoft Teams, Outlook, and Viva Engage. Allowing your employees to easily communicate and collaborate without switching between different applications.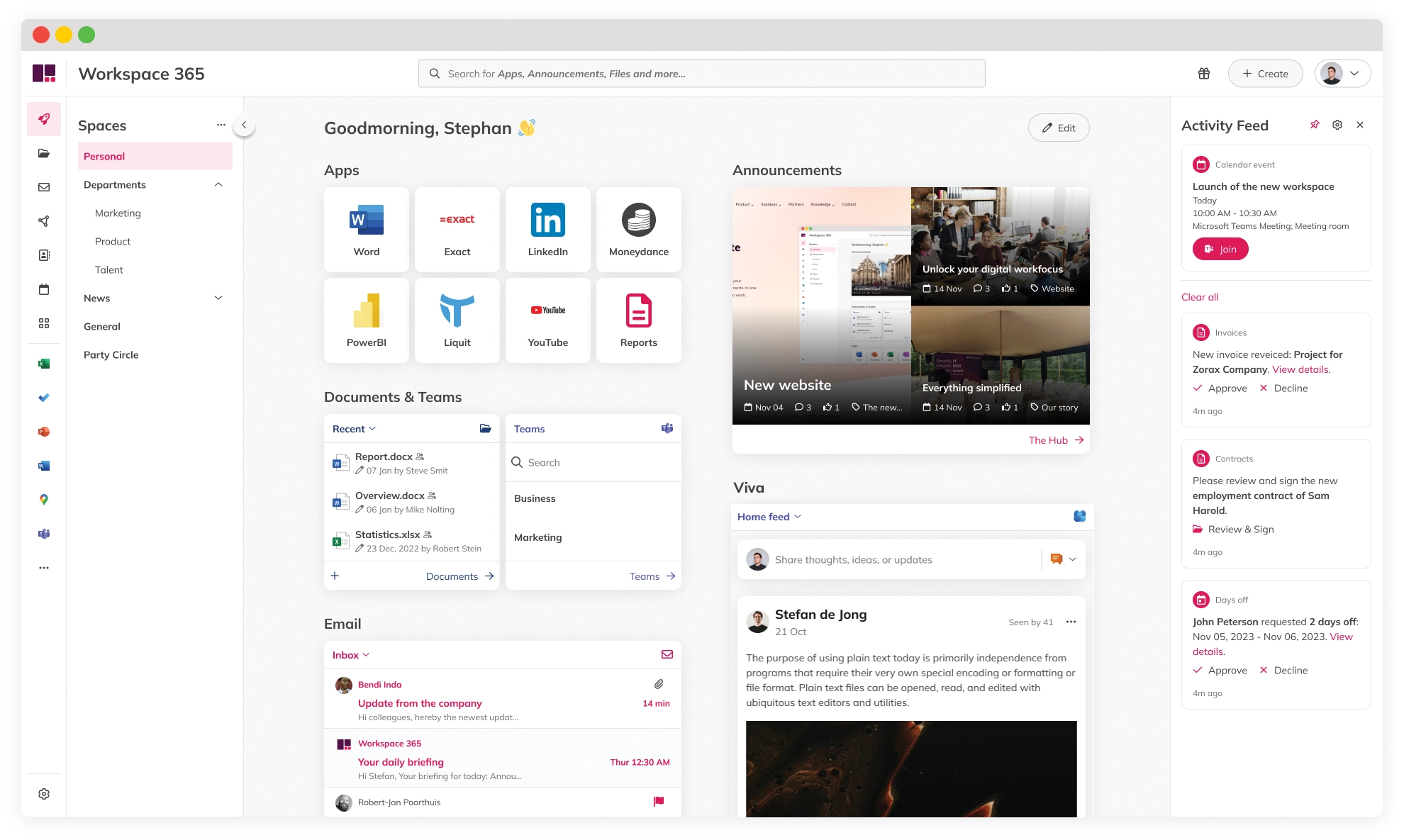 Insights
Discover the latest insights
The ultimate DEX with an adaptive digital workplace
Discover how a digital workplace can support your Digital Employee Experience.