Healthcare
Less IT frustrations, more focus on healthcare
Our adaptive digital workplace simplifies IT for healthcare organisations, allowing healthcare workers to focus on what truly matters - providing care.
No credit card required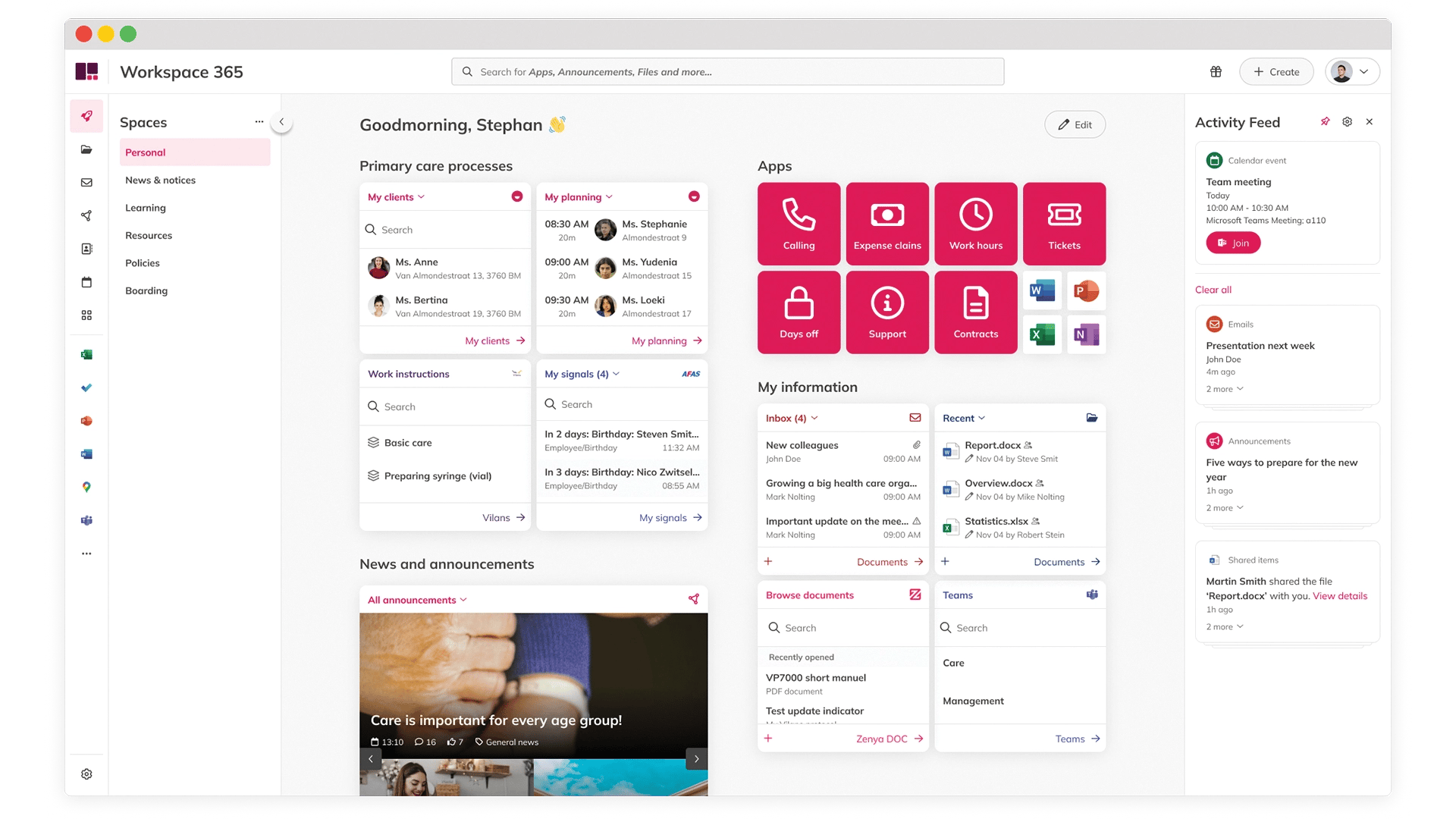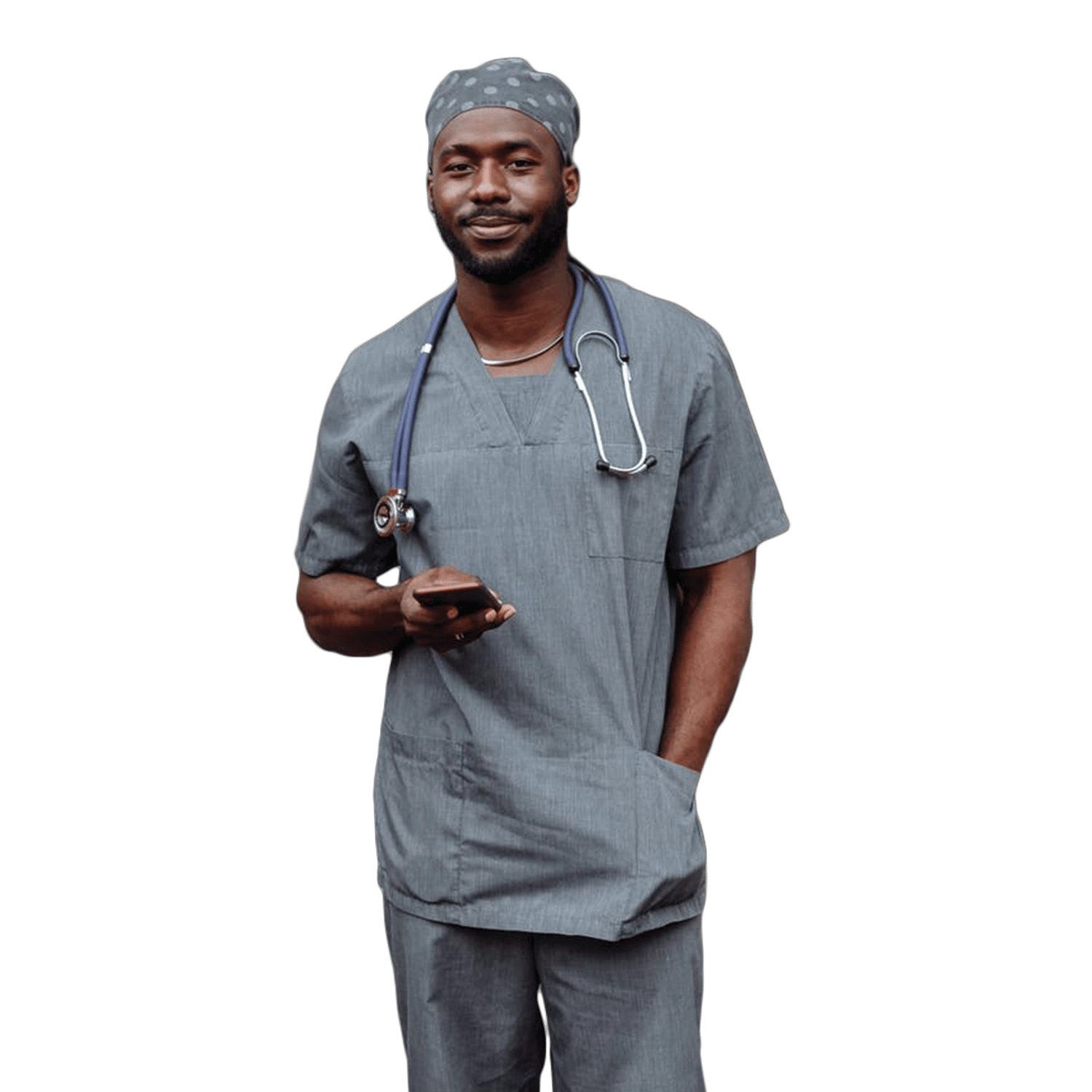 Join the 120+ healthcare companies using the Workspace 365 platform.
Everything simplified
All tools and information in one place
Streamline workflows, enhance collaboration, and let healthcare workers focus on delivering exceptional care, without the burden of IT distractions. unite everything
Access all information
Make it easier than ever to securely access relevant applications, patient information, and gain valuable insights from EPD systems.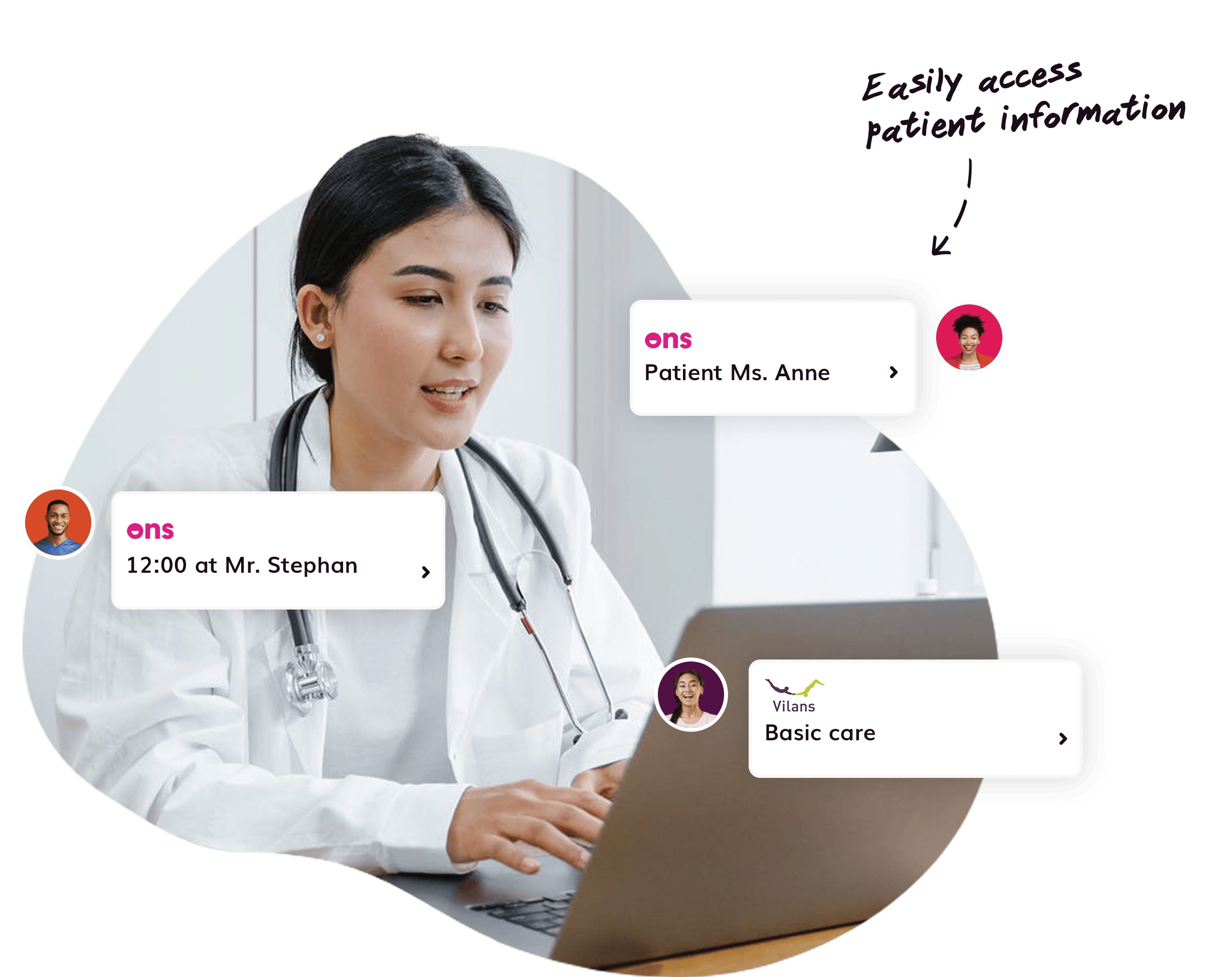 Mobility and flexibilty
Work from any location, at any time
It doesn't matter if healthcare workers are working in the hospital, or at the patients' home. With our mobile friendly interface they can work flexibly and efficiently from anywhere.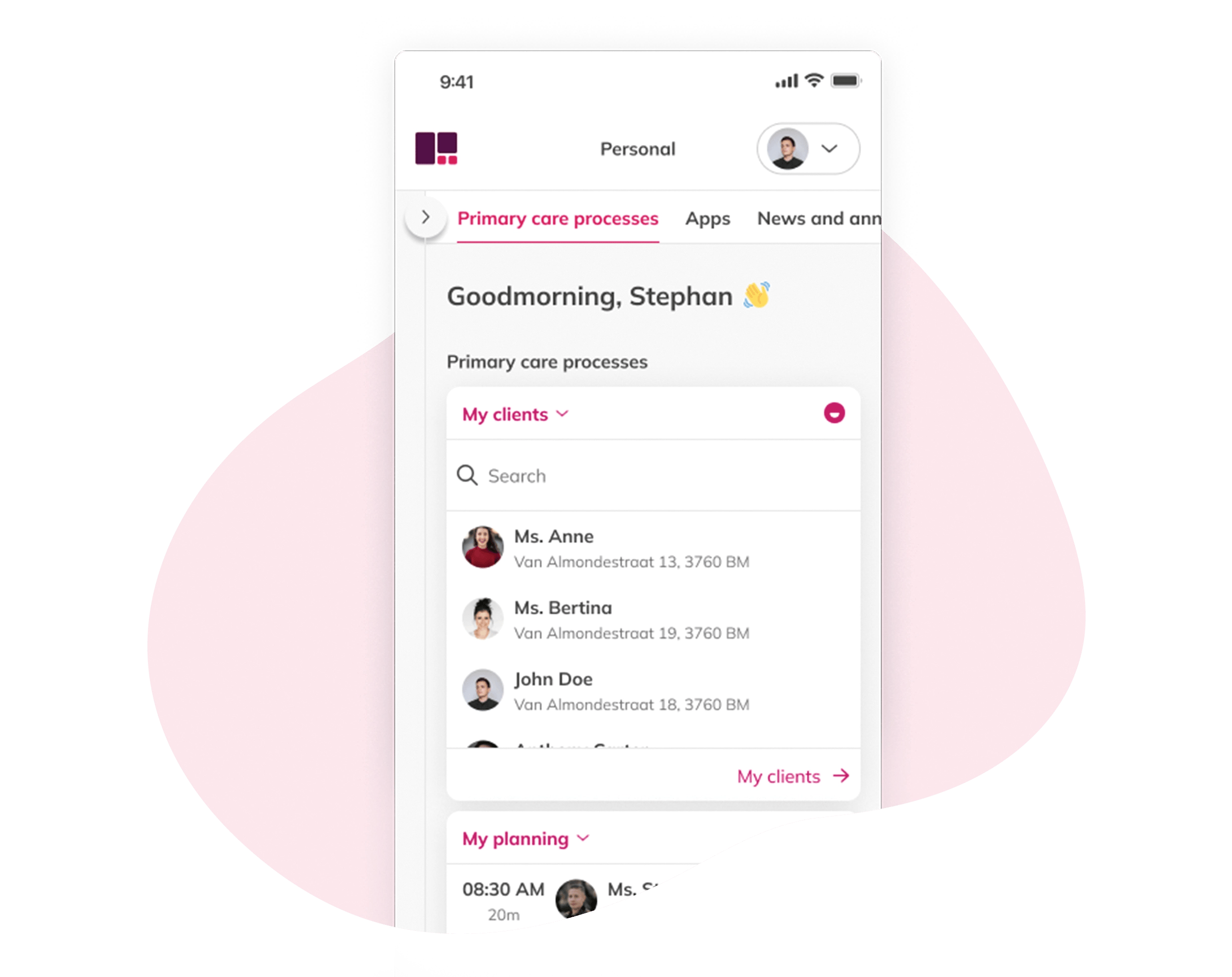 Communication
Improved internal communication
Connect teams, and improve internal collaboration. Experience a seamless and efficient way of working together with your team. In the Hub you can share announcements with specific groups or the entire organisation, and easily share knowledge articles and events.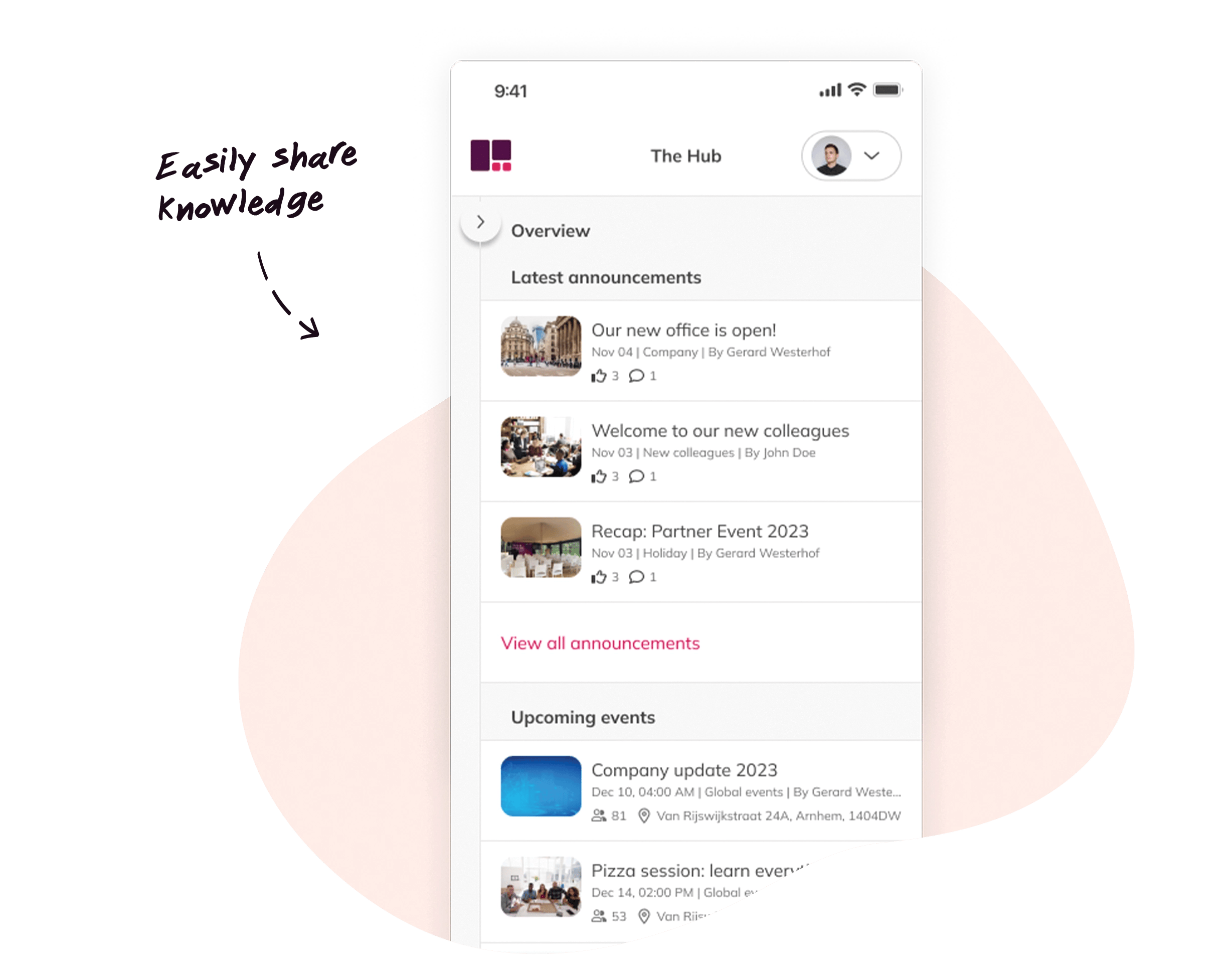 Adaptive digital workplace
A personalised and secure
digital workplace
We prioritise the needs of healthcare workers, ensuring secure remote access to applications, and streamlined processes to maximise productivity.
Unlock your digital work focus today!
Help your employees harness their full potential with our adaptive digital workplace.