All in one digital workplace
Packages
We understand that every organisation is unique, and we believe that there is no one-size-fits-all solution. Our services are customised to specifically address the unique needs of your organisation and your employees.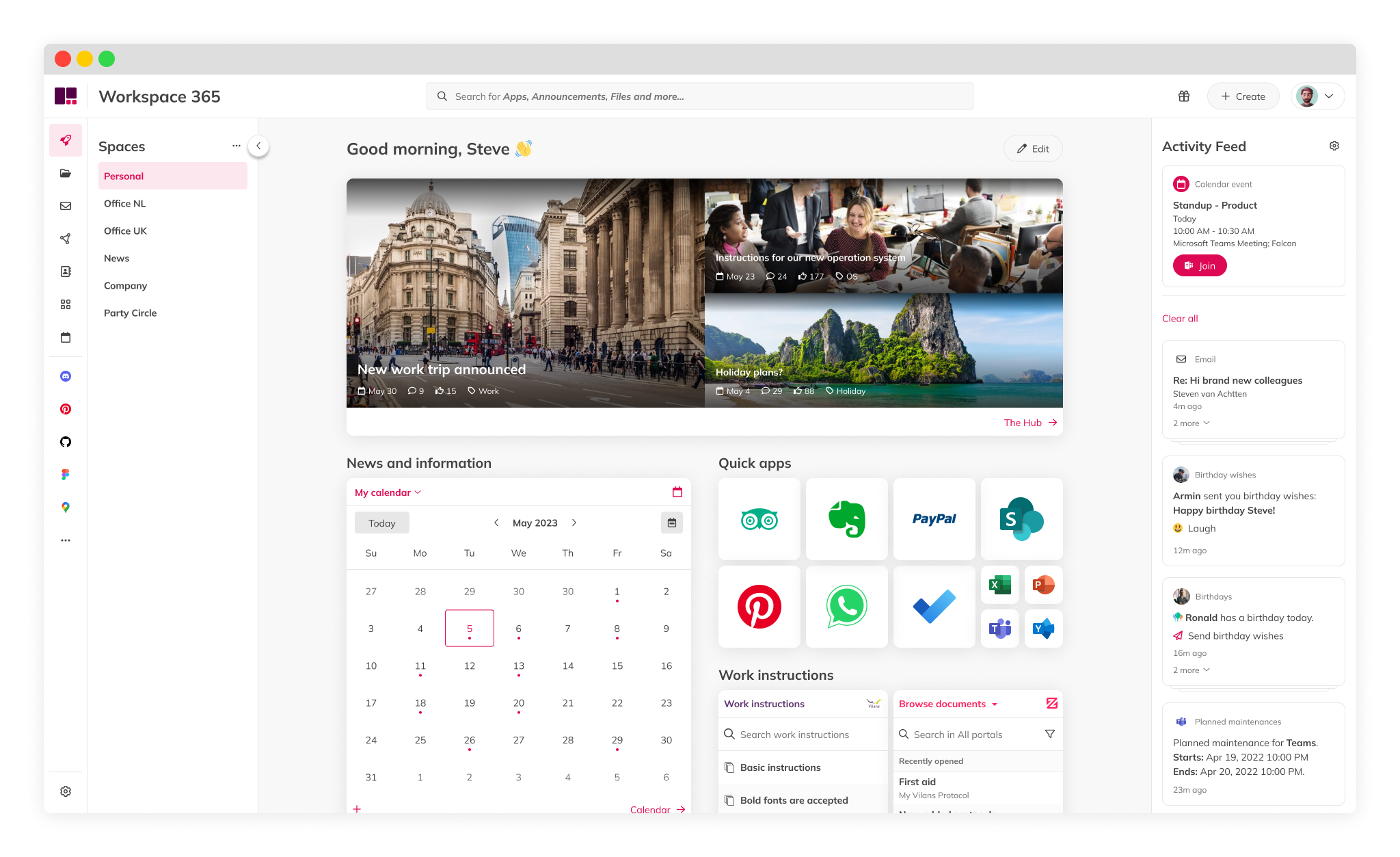 Mix and match
Our packages
Hybrid module
Simplify access to all your key applications, such as Citrix, VMware, and Liquit, from a centralised platform. Use tailored conditions to provide the right access to apps and information when needed. Centralise your documents, emails, and appointments, for seamless access and efficient management. This streamlines your workflow, enhancing overall productivity and collaboration.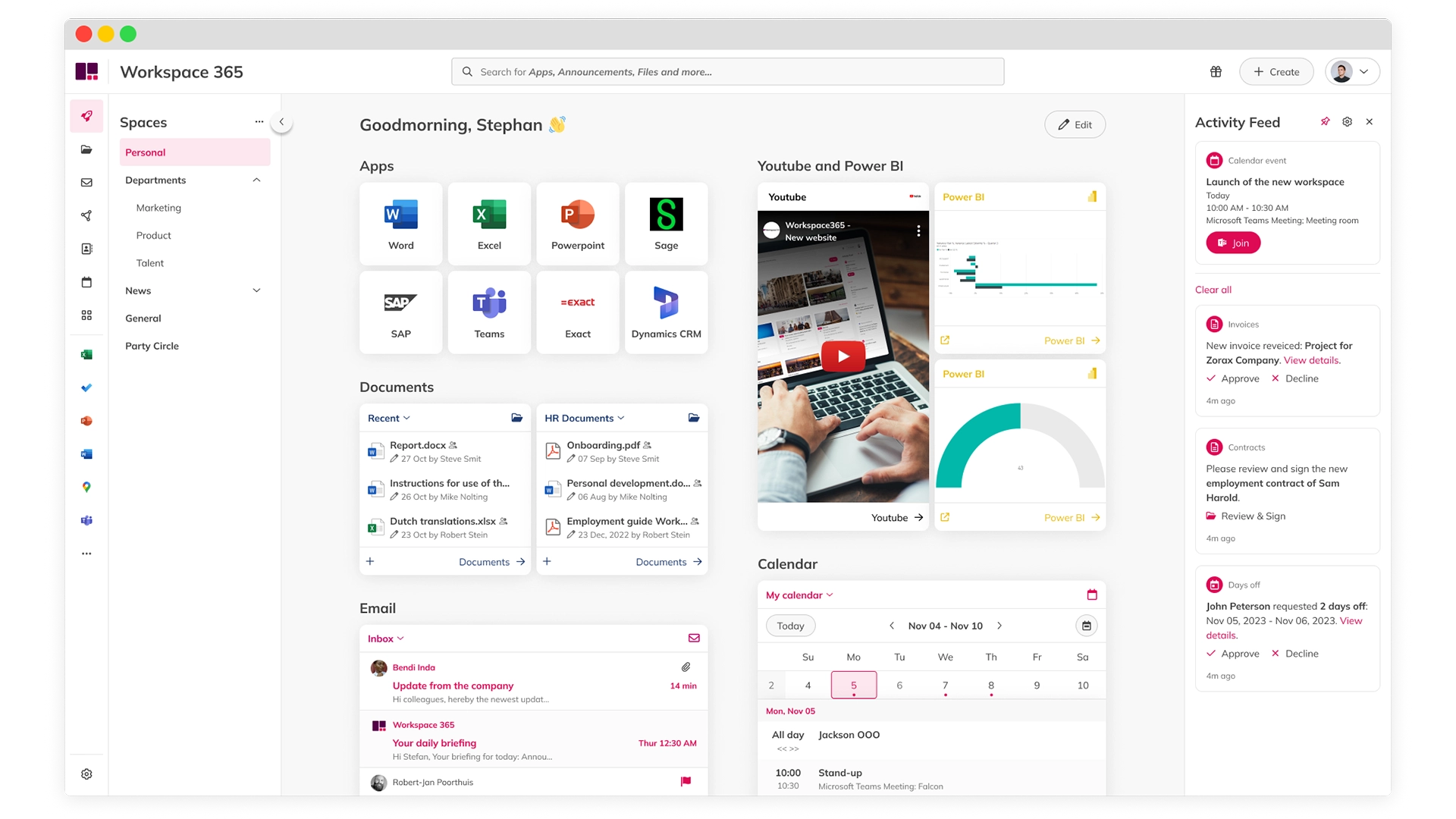 Engage module
Simplify communication, boost employee engagement and maintain connectivity, no matter where employees are or what they're doing. Centralise information flow, connect employees with the organisation, and foster interaction among peers. Users can enjoy a range of features, such as The Hub, SharePoint and Teams integrations, and other intranet functionalities. Making information sharing and collaboration more efficient.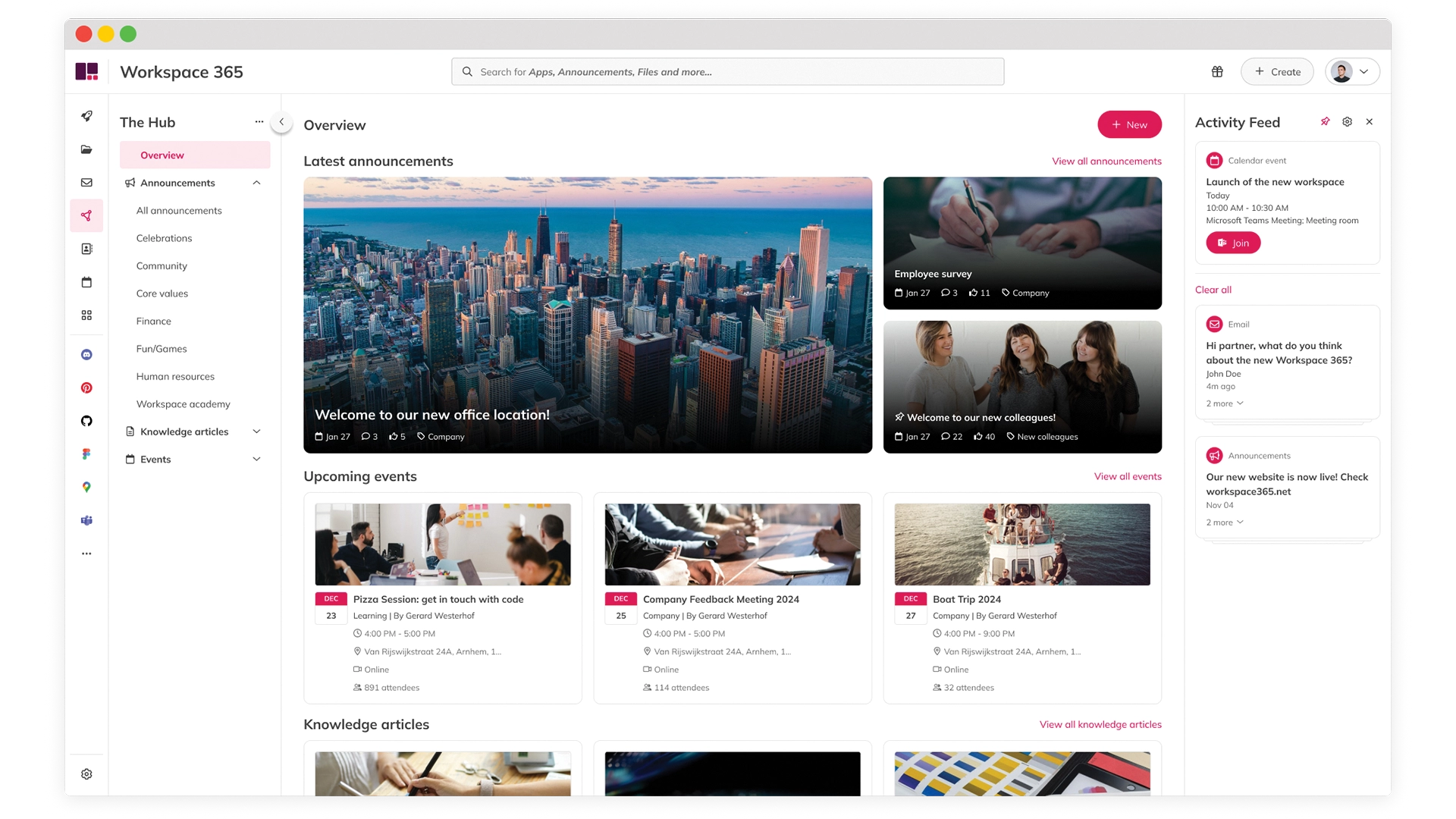 Unify module
Simplify workflows, and bring together all information sources, business data, micro-apps, and integrations, such as TOPdesk, Egnyte and OpenIMS in one interface. This simplifies information flows, increases employee efficiency, and you can instantly view all your approvals and updates in one overview. Our Smart Global Search simplifies finding what you need, and with an open API, you can seamlessly connect all your apps to a single, user-friendly interface.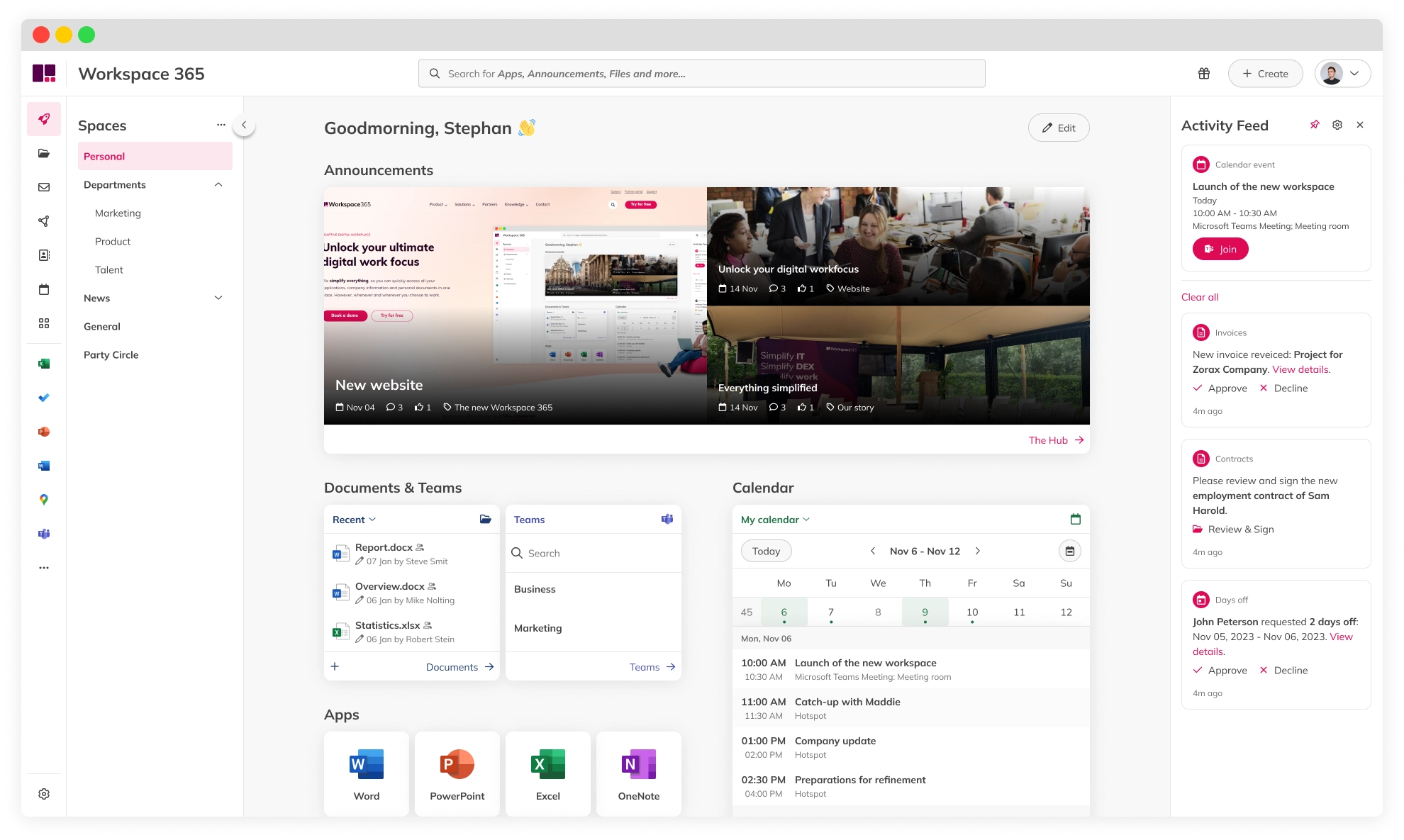 Essential features
Choose and compare
Our product and modules are based on our core beliefs and essential features. These features are always there, whether you're starting new or using different modules.
Integration credentials API
Microsoft 365 applications
Fileserver (WebDav) + Editors
-
-