Drive efficiency
Align your IT infrastructure with your organisational goals
Say goodbye to the complexities and frustrations of traditional IT management. Our solution empowers you to streamline processes, increase efficiency, and enhance collaboration within your organisation.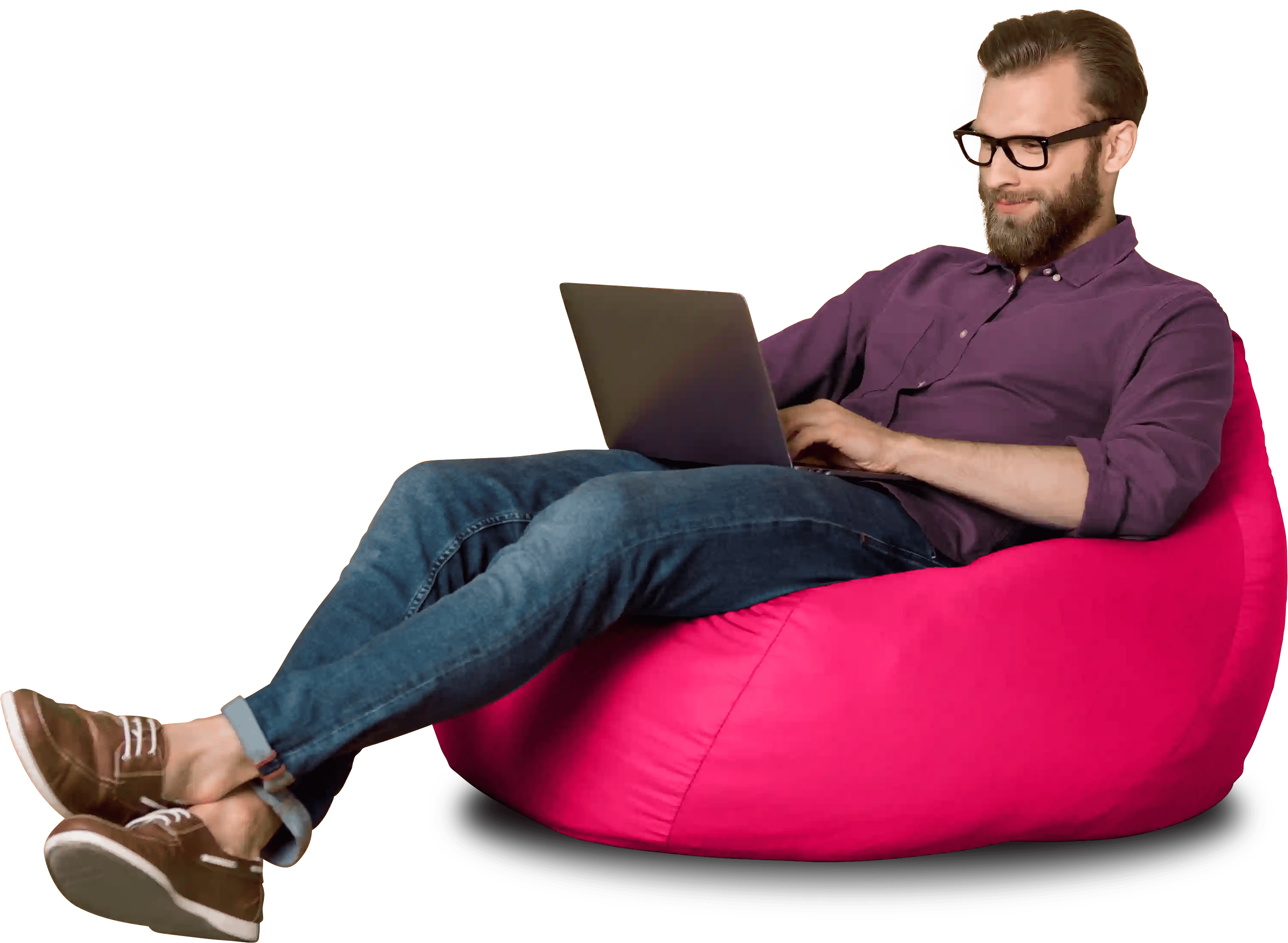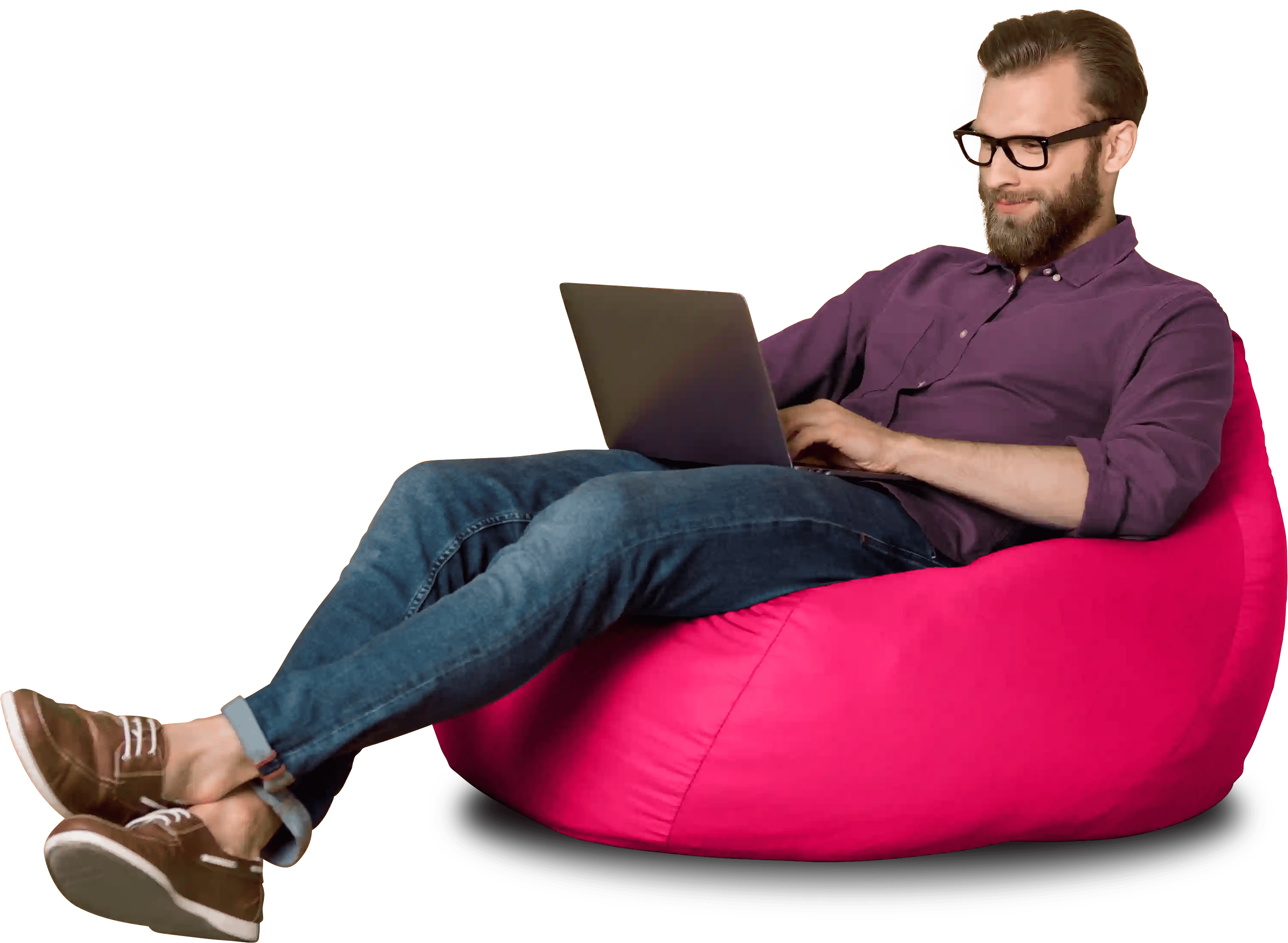 Join the 1,500 companies+ using Workspace 365.
Everything simplified
Unite employees with their specific IT needs
Reduce IT noise and information chaos by uniting everything under a single digital experience, and give your employees the tools to stay productive wherever they work. Remove IT complexity
Standardised DEX
Reduce IT overload, confusion and noise. Create a standardised Digital Employee Experience from anywhere, tailored to the device your employees work on, resulting in higher productivity, and engagement within your teams.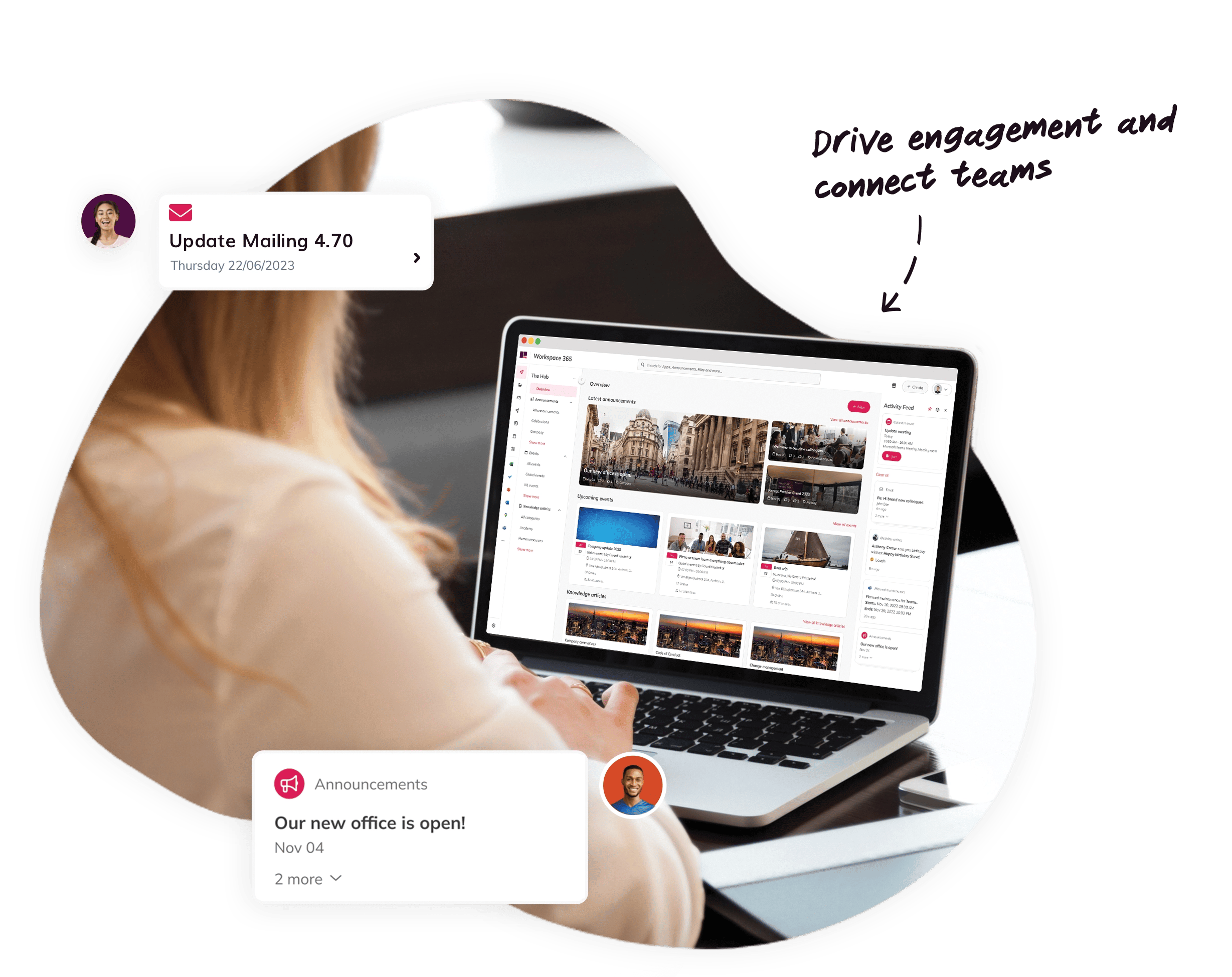 Role based access
Workplace management
Simplify workplace management by providing a centralised platform for accessing relevant applications. It allows you to connect and manage user groups easily, and set Conditional Access to applications for enhanced security.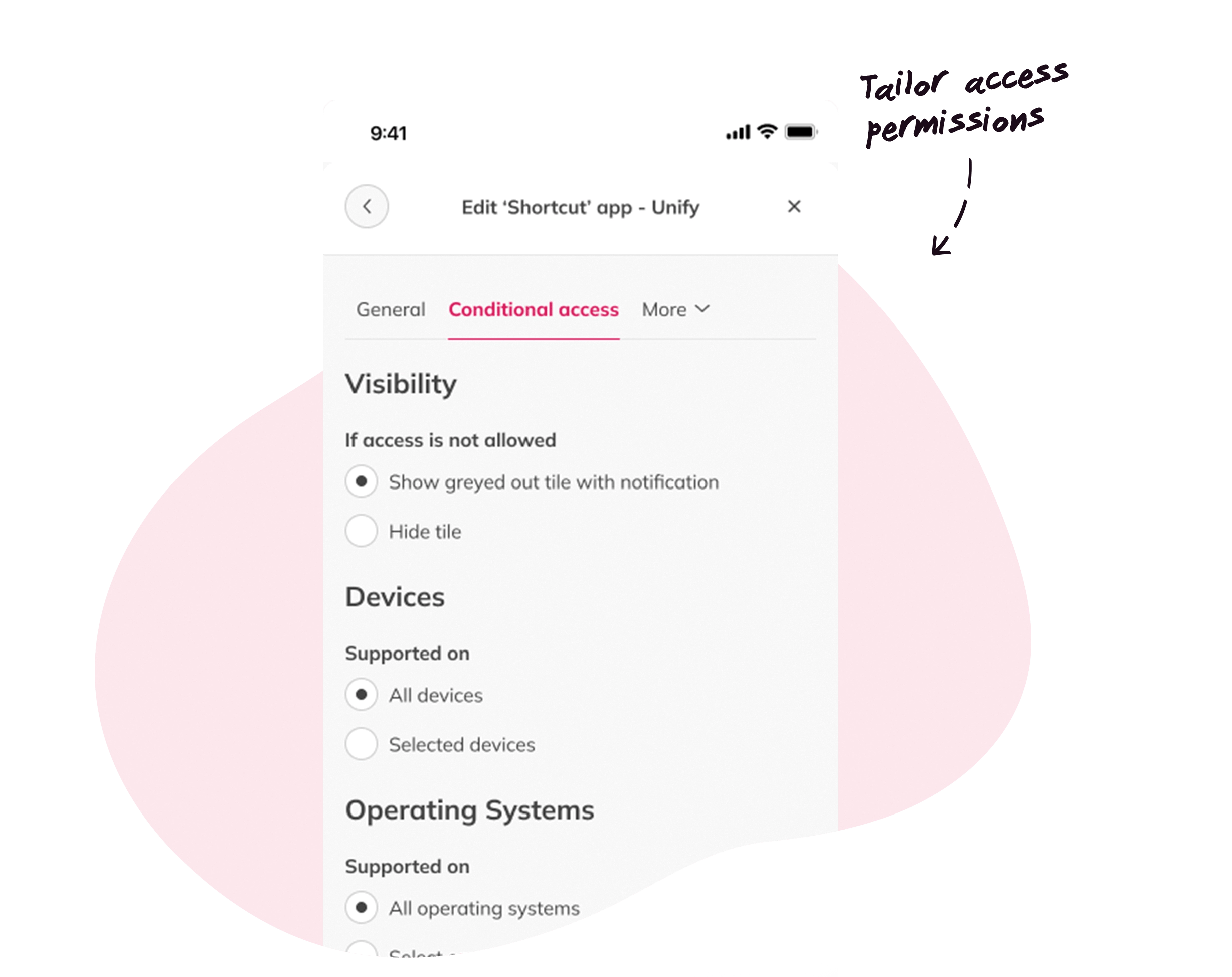 Cloud transition
Microsoft 365
Security
Cloud transition
Microsoft 365
Security
Enable a smooth and agile cloud transition
Build a bridge between legacy systems and the cloud with an easy-to-scale workplace solution that's ideal for secure, and flexible working, without impacting your employees' experience.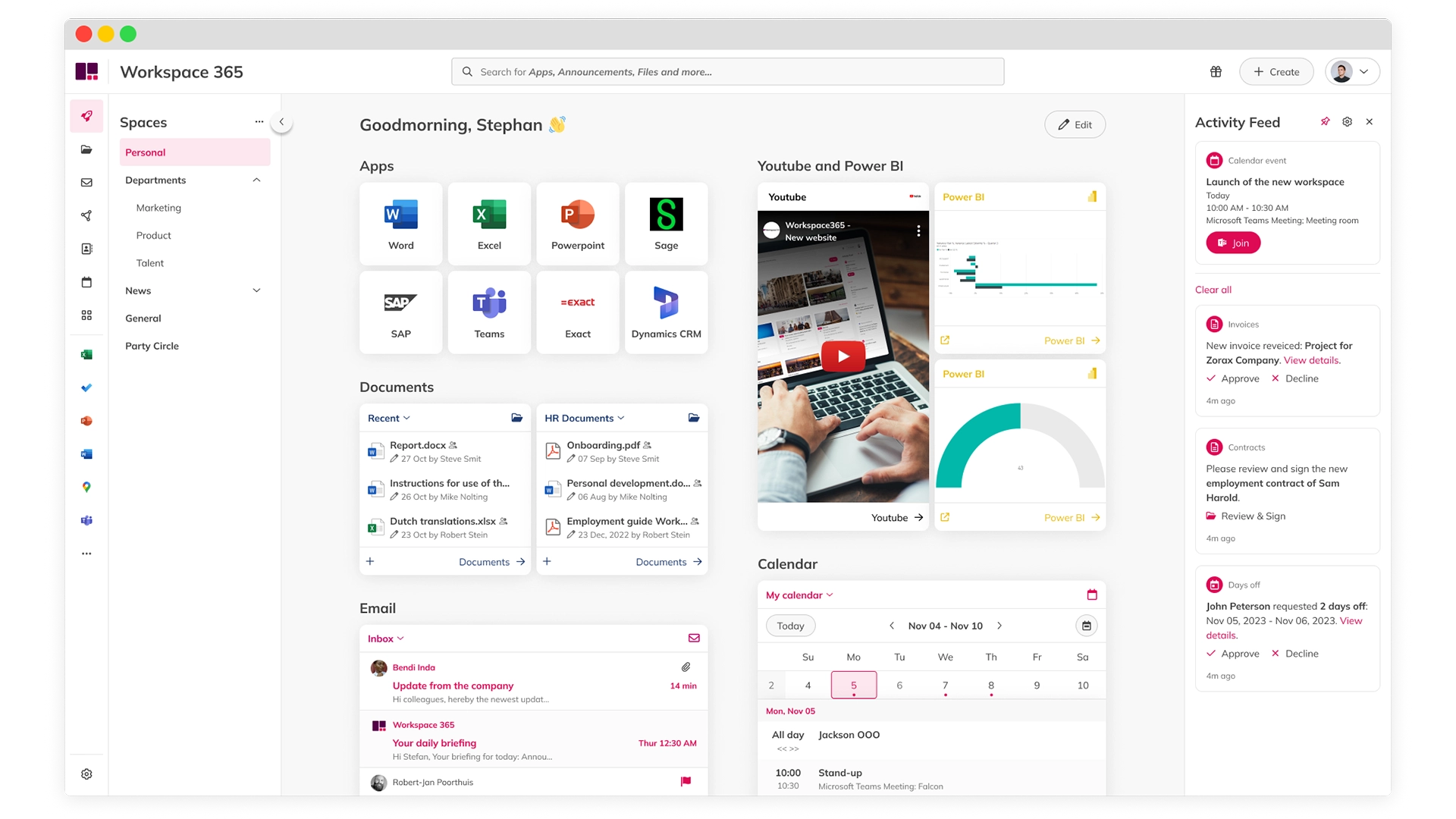 Maximise the value of Microsoft 365
Simplify costs, and unite your SharePoint, OneDrive, Fileshare and email with the file server. Offer it in the same consistent interface, and ensure optimal adoption at end-user level.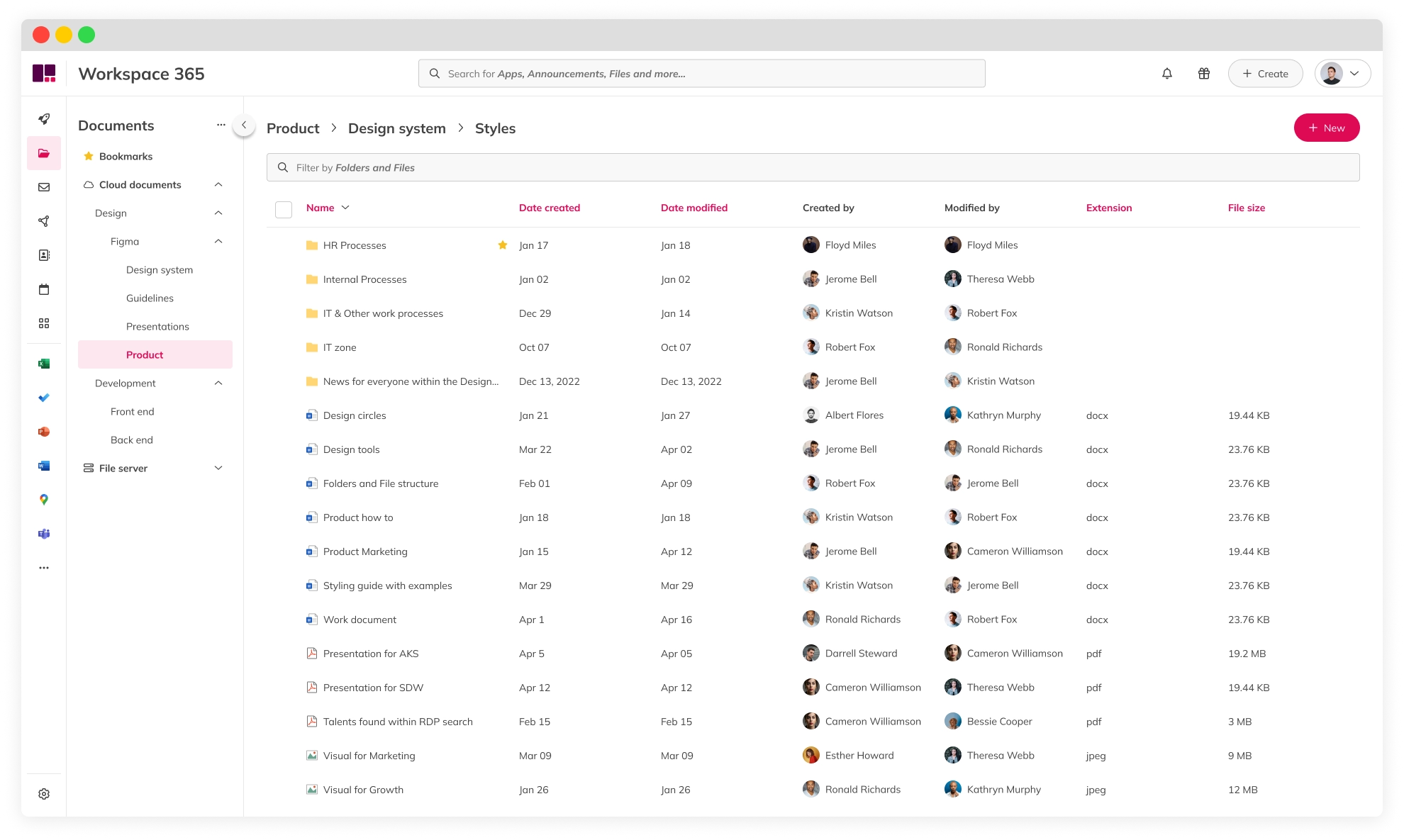 Improve security and compliance
Our digital workplace is based on Single Sign-On. This enables your employees to access all applications they need, and reduces the time to identify and respond to threats and incidents.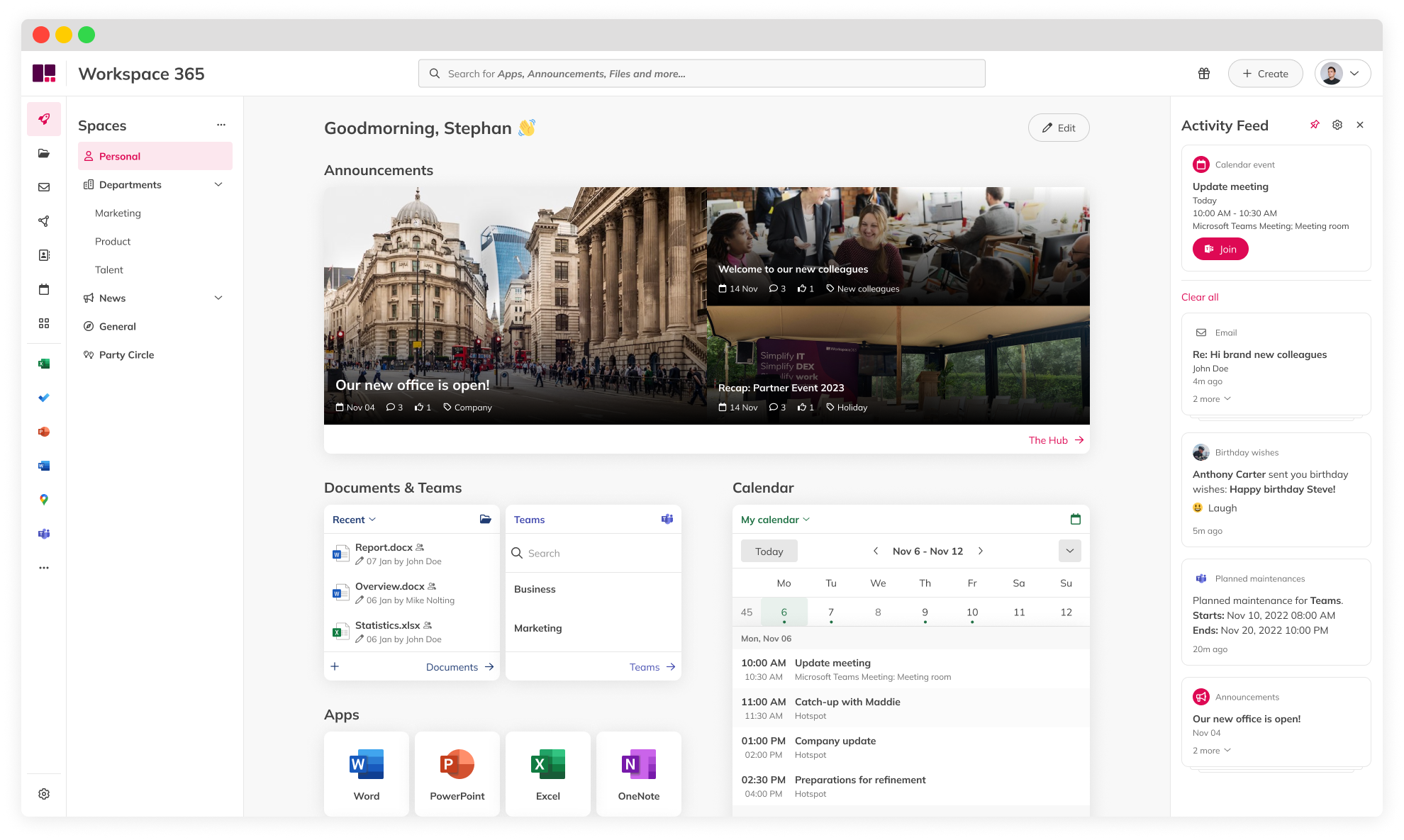 Insights
Discover the latest insights
Unlock the power of your workforce today!
Give your employees a simple and personalised experience.