All features
Conditional Access
With Conditional Access, you can take control over how employees access information and applications, ensuring maximum security and efficiency.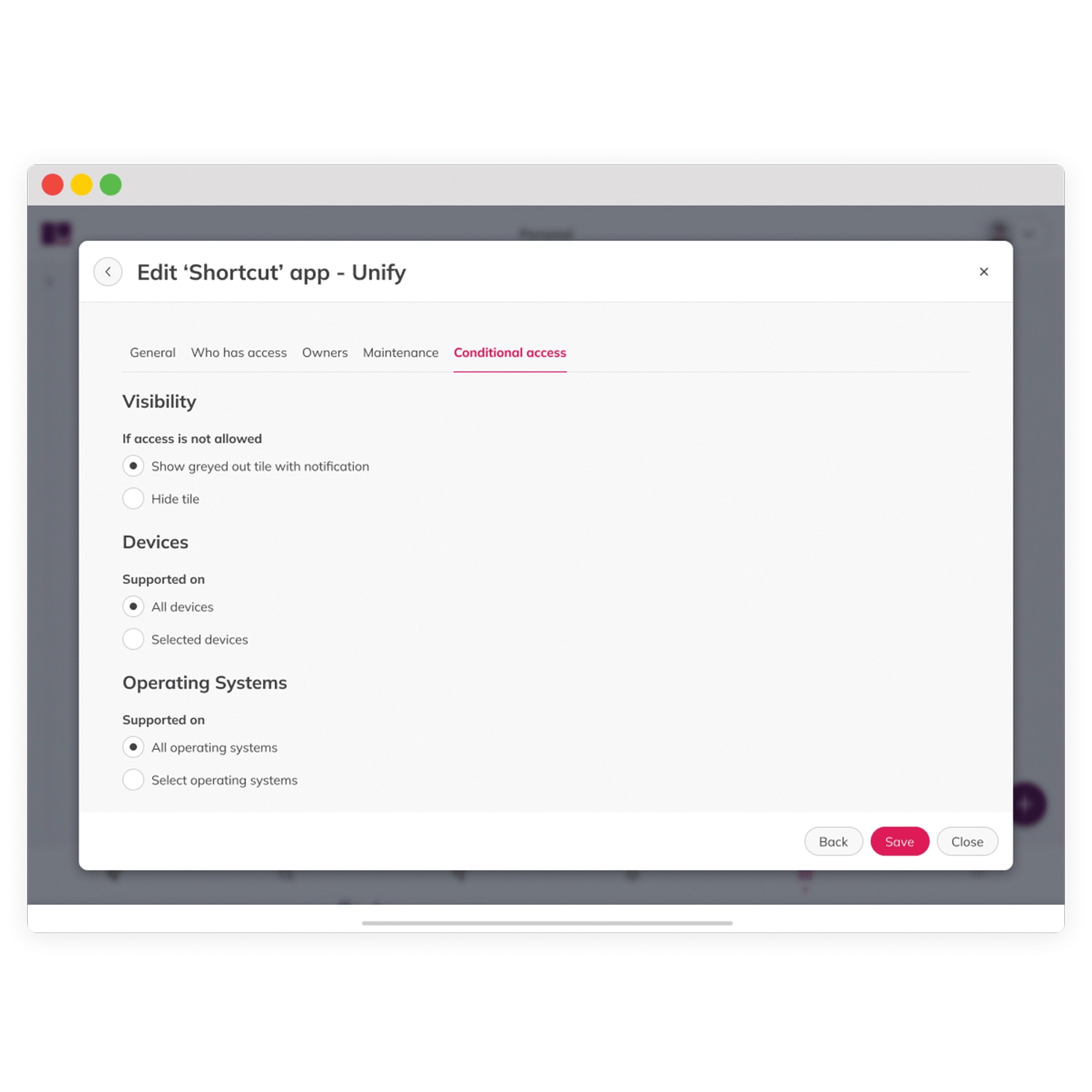 Take control
Maximise security and efficiency
Customise access conditions based on devices, networks, browsers, and operating systems with Conditional Access. Ensure that only authorised individuals have access to sensitive information and applications. Flexibility
Set specific conditions
Set specific conditions for accessing web, Citrix, Clientless RDP, Azure applications, and local Office applications for file server documents.
Whether it's restricting access from certain devices or allowing access only through approved networks or browsers, this feature gives you the flexibility to tailor access permissions according to your organisation's requirements.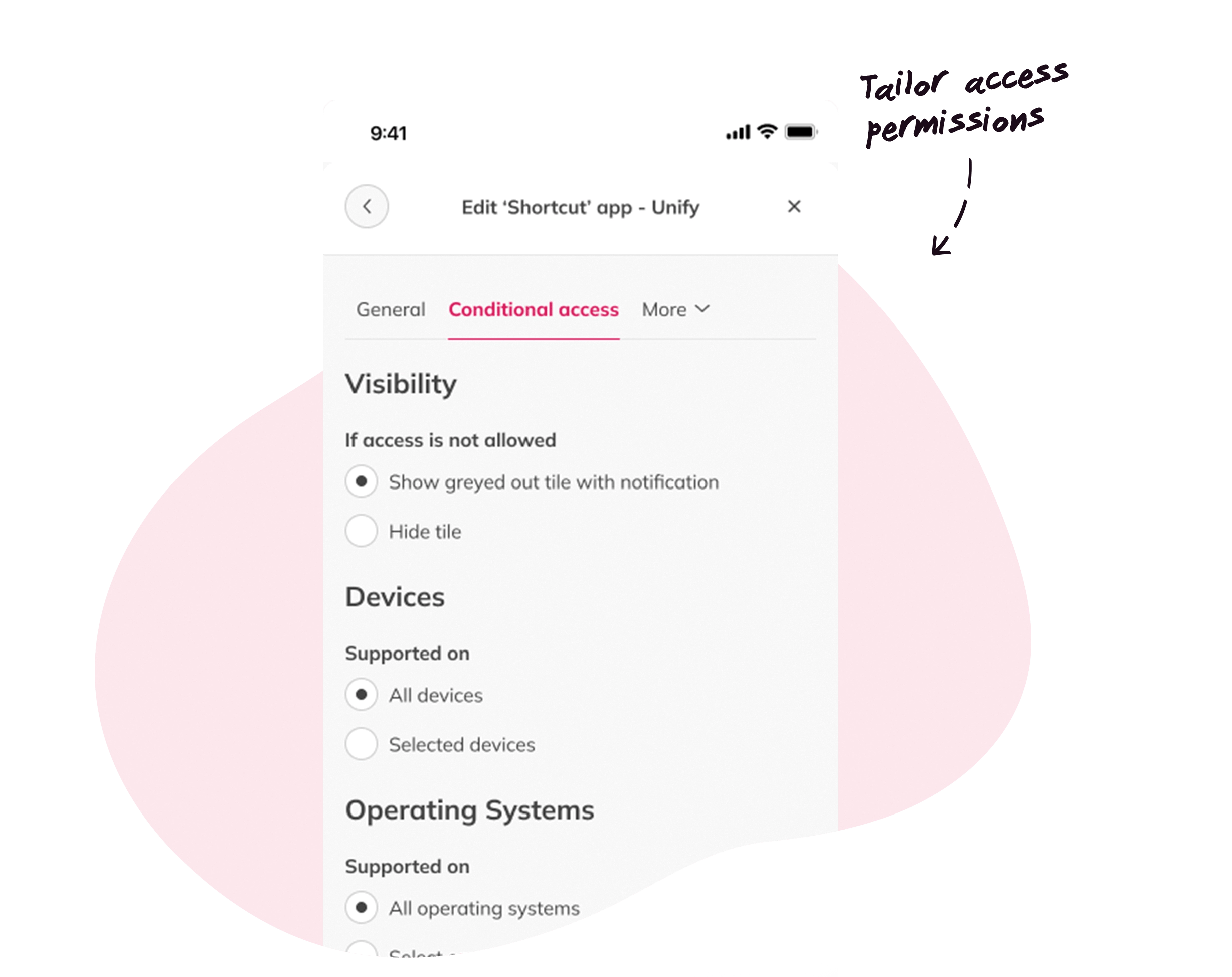 Everything simplified
Simplified management
With Conditional Access, managing user access becomes effortless, saving you time and effort. Feedback
We are continuously improving our product
We're always on the lookout for ways to make our platform even better, and we truly value your feedback and input. Is there a feature you think is missing from our product? We'd love to hear about it so we can add it to our roadmap and keep working towards creating the ultimate digital workplace just for you. So don't hesitate, let us know what's on your mind!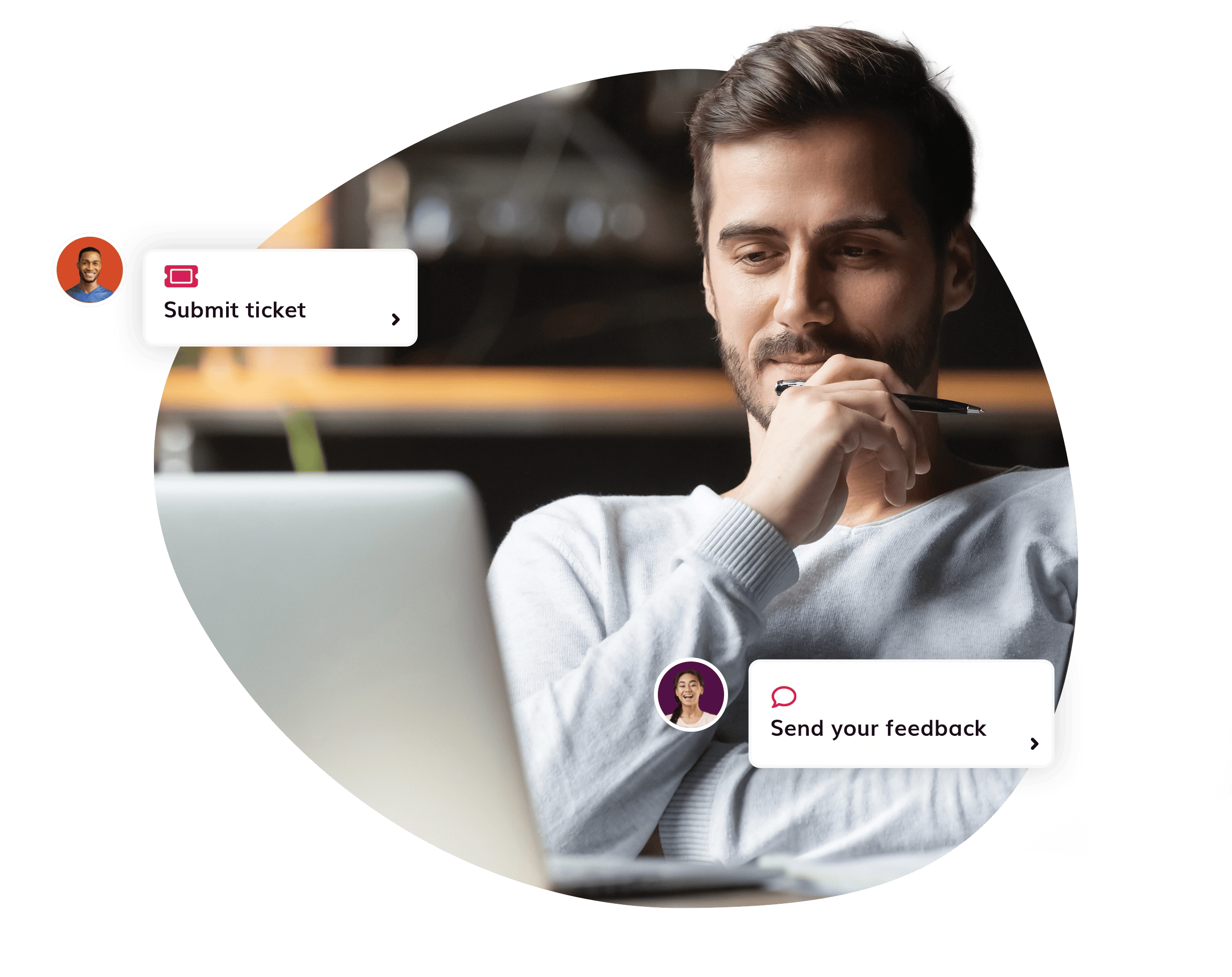 Unlock your digital work focus today!
Help your employees harness their full potential with our adaptive digital workplace.