All features
Simplified Document Management
Document app
Unite all your business documents into one user-friendly portal, providing easy access and efficient collaboration.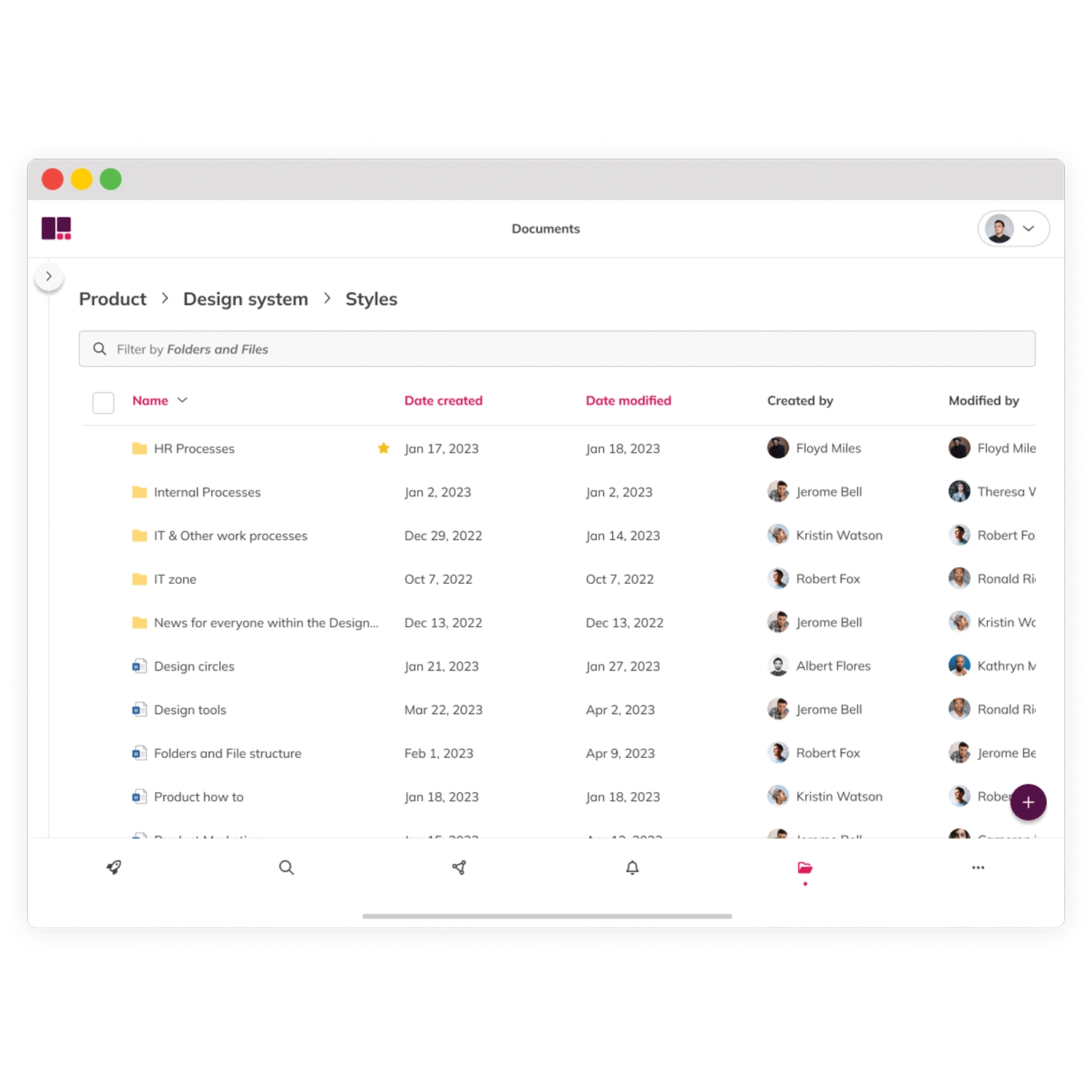 Intuitive design
Centralised access
Seamlessly access all your documents from different sources through a single interface, available from one central place. With its intuitive design, you can effortlessly navigate through documents. All documents in one central location
Combine different Document Management Systems
The Document app combines different Document Management Systems like SharePoint, OneDrive, Egnyte and file server data, offering a seamless integration of all your documents in one central location.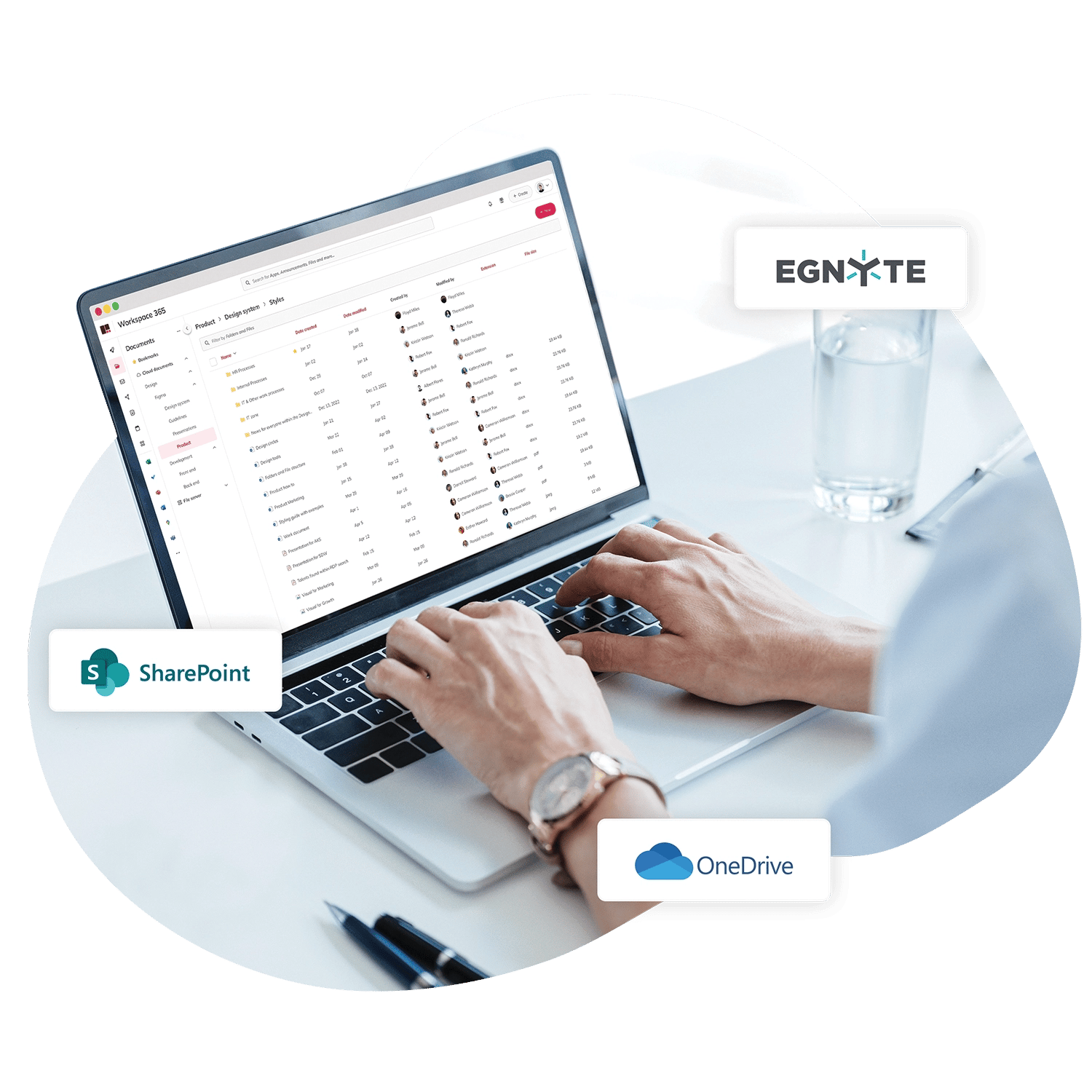 Collaborative environment
Improve internal collaboration
Share documents securely with internal teams or external stakeholders, and collaborate on documents with ease. Enable real-time collaboration, enhancing teamwork and productivity.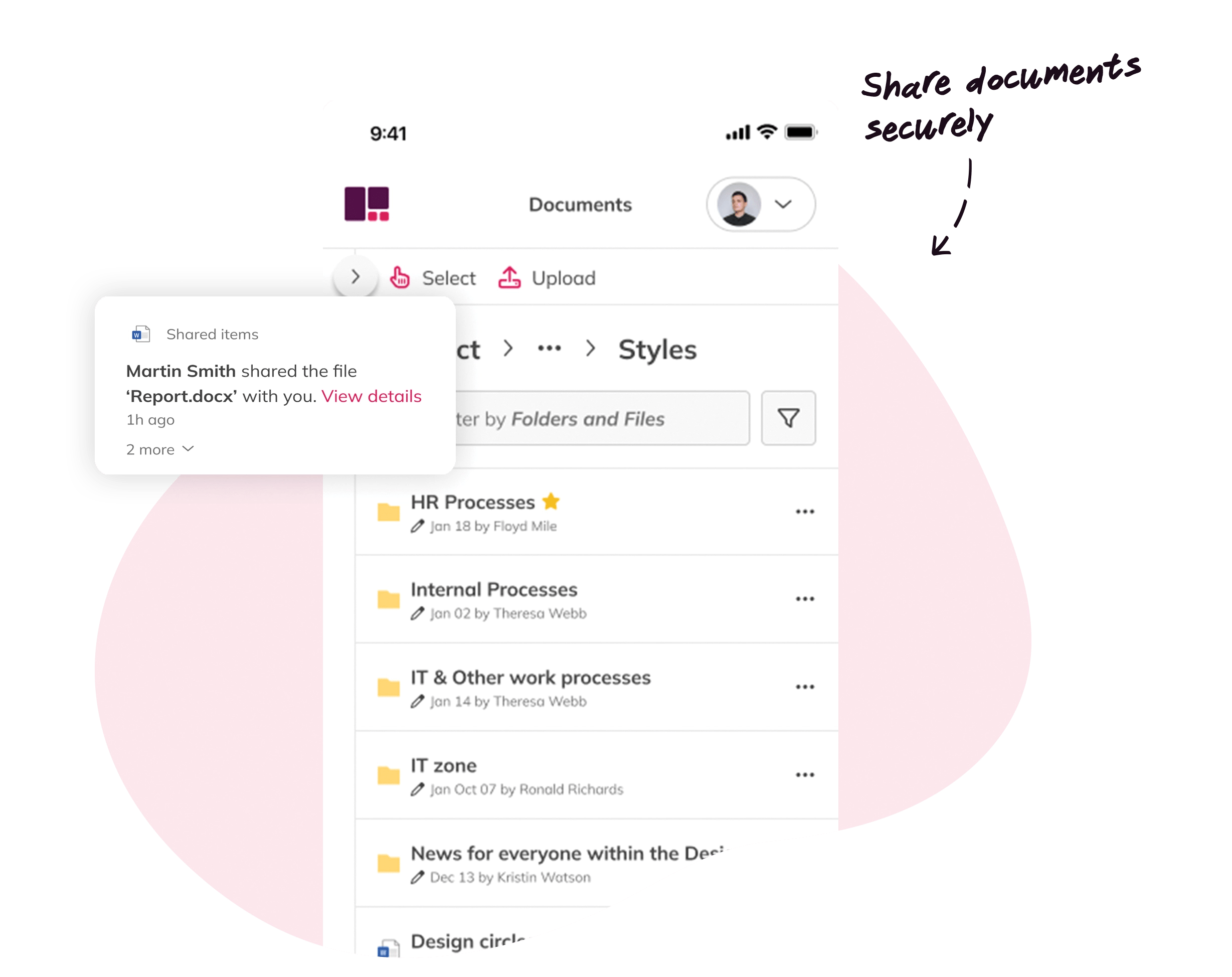 Document Management
Take control of your documents
Easily create, edit, and store documents in one secure location, and collaborate seamlessly with your colleagues in real-time. Feedback
We are continuously improving our product
We're always on the lookout for ways to make our platform even better, and we truly value your feedback and input. Is there a feature you think is missing from our product? We'd love to hear about it so we can add it to our roadmap and keep working towards creating the ultimate digital workplace just for you. So don't hesitate, let us know what's on your mind!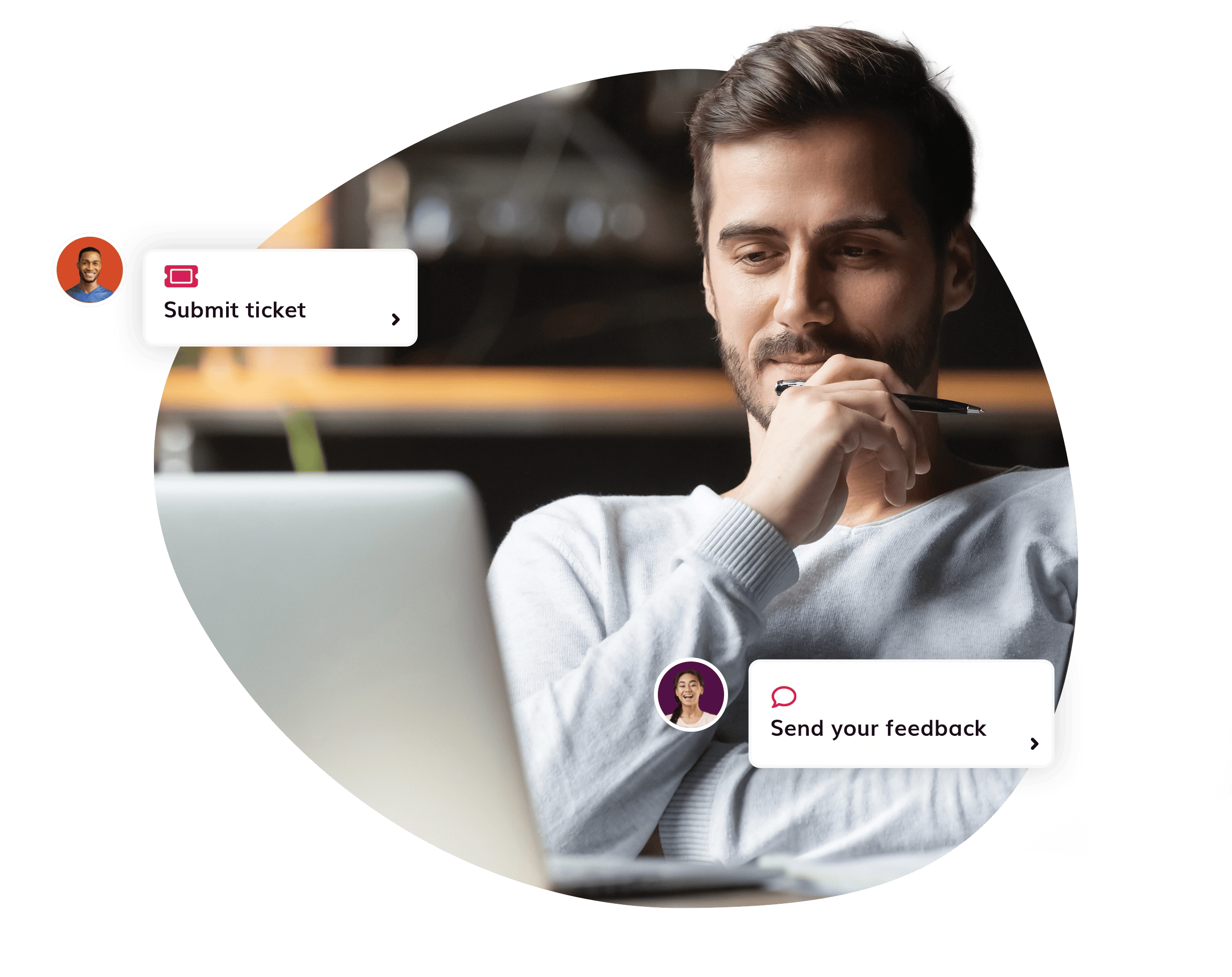 Unlock your digital work focus today!
Help your employees harness their full potential with our adaptive digital workplace.