All integrations
SharePoint
Simplify your document management process and enhance collaboration within your organisation with the integration of SharePoint in Workspace 365.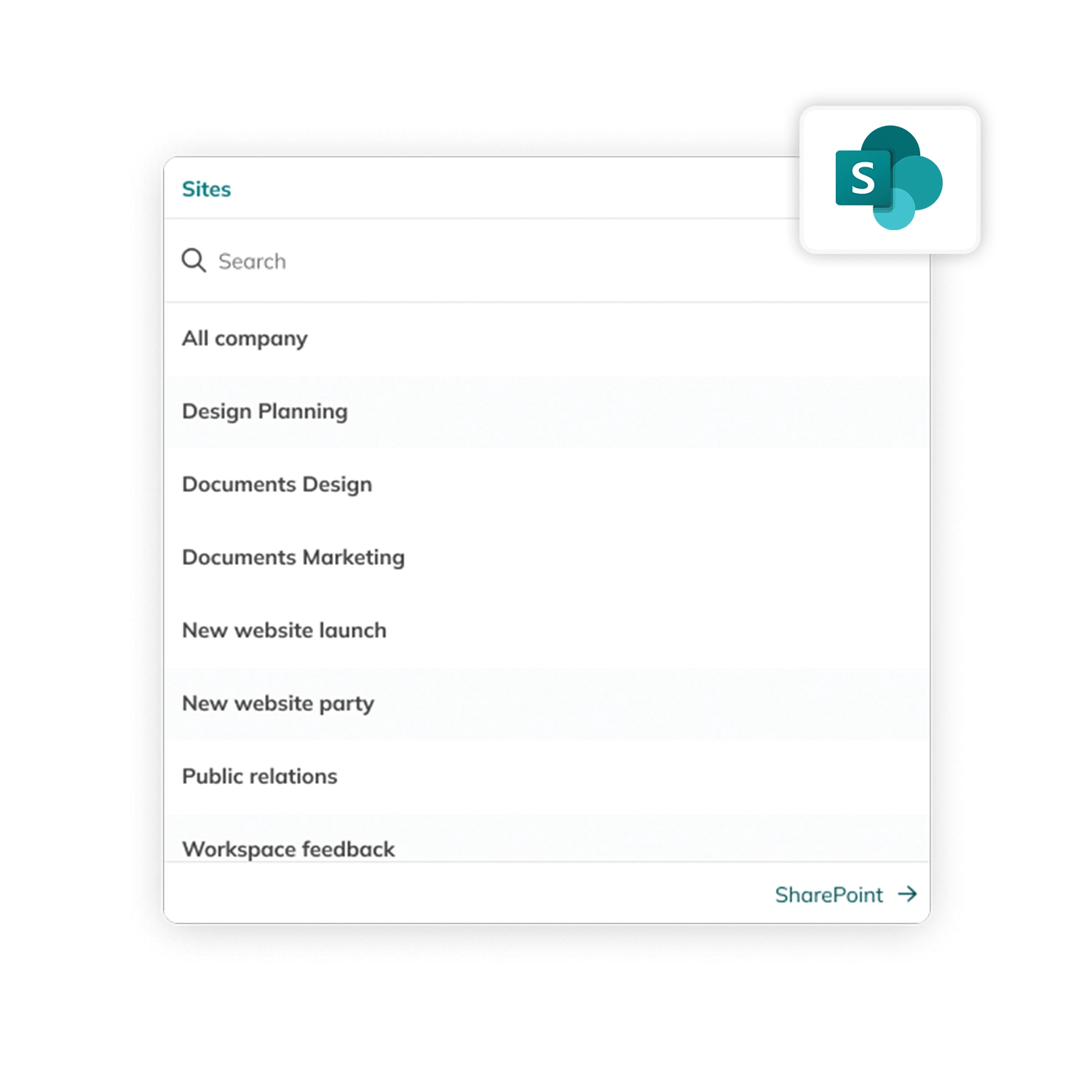 Endless integration options
SharePoint, OneDrive and the fileserver
All your documents in one place
Combine the power of SharePoint, OneDrive, and the fileserver into one seamless Document App. Streamline your workflows, improve productivity, and enhance collaboration. Collaborate on files
Centralised Document Management
Access all your SharePoint documents in one place, eliminating the need for multiple tabs or windows. Collaborate on files in real-time with colleagues, ensuring everyone is working on the latest version.
Share documents with team members, assign tasks, and track progress – all within Workspace 365. Stay connected and collaborate efficiently without the need for constant email exchanges or meetings.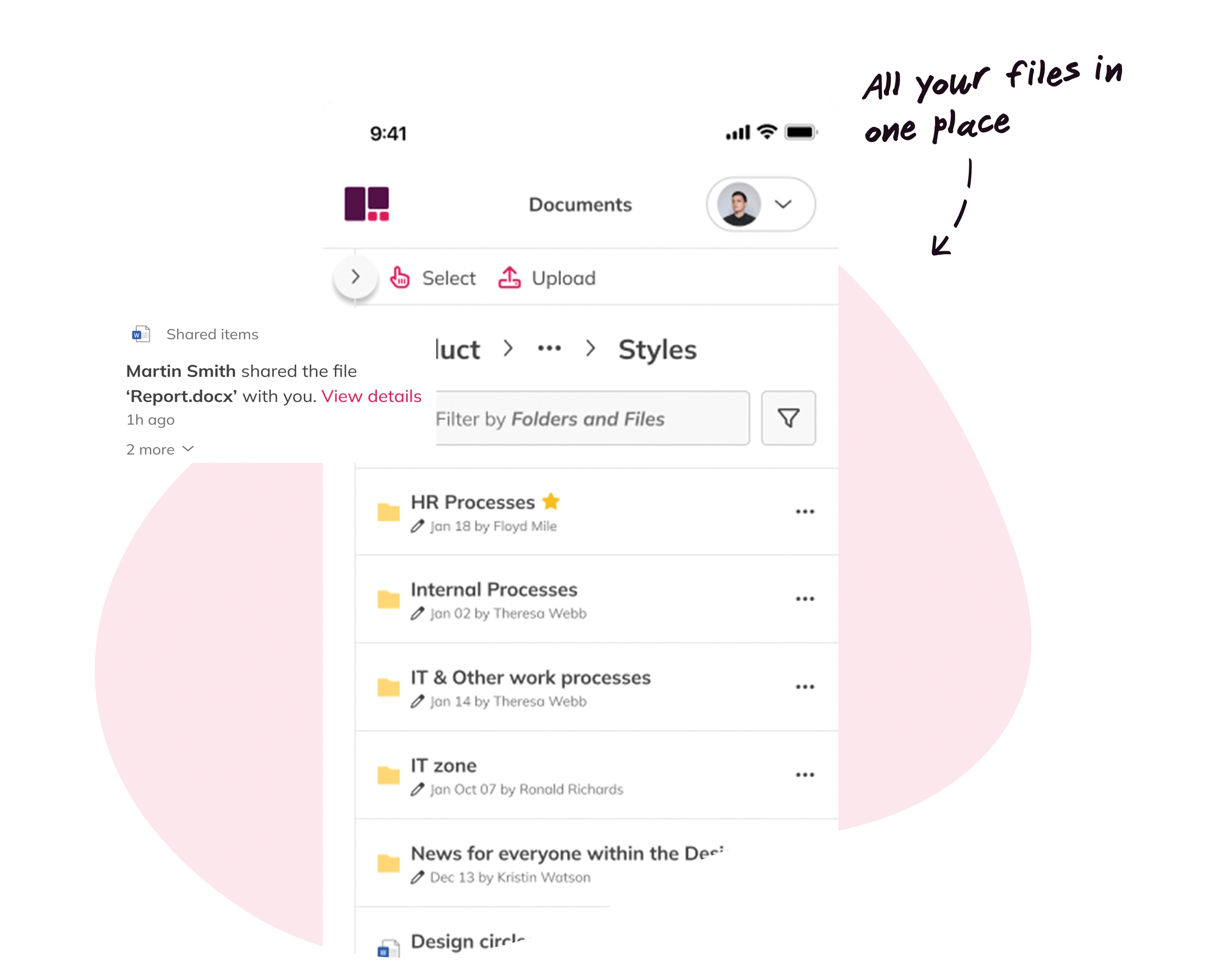 Benefits
Simplify your work
By integrating SharePoint into Workspace 365, we simplify your work processes while boosting overall efficiency. integration
We are continuously improving our product
We're always on the lookout for ways to make our platform even better, and we truly value your feedback and input. Is there an integration you think is missing from our product? We'd love to hear about it so we can add it to our roadmap and keep working towards creating the ultimate digital workplace just for you. So don't hesitate, let us know what's on your mind!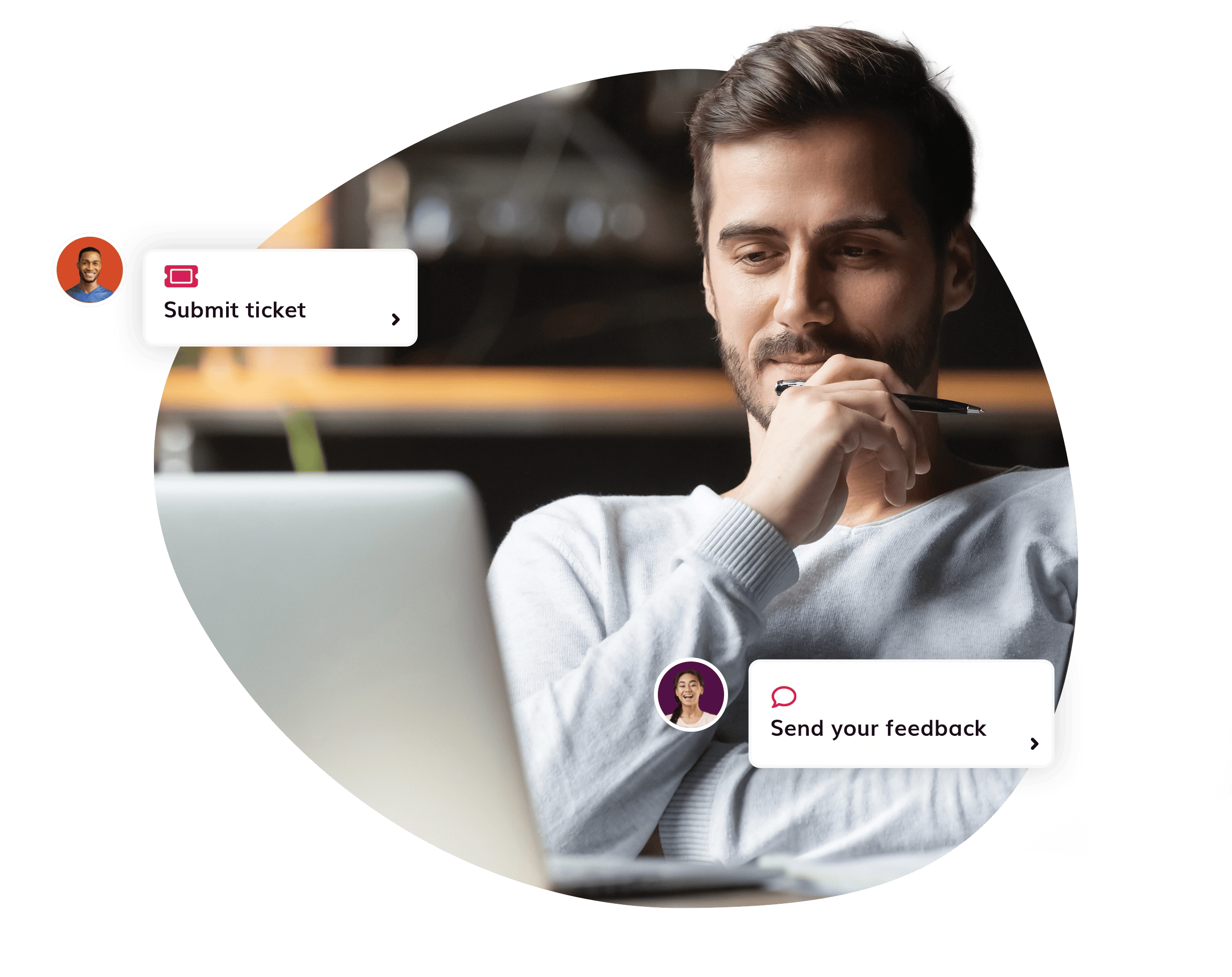 Unlock your digital work focus today!
Help your employees harness their full potential with our adaptive digital workplace.