All features
Address Book
Effortlessly search through personal, and organisational contacts. Simplify the way you connect with colleagues, ensuring smooth collaboration and enhanced productivity.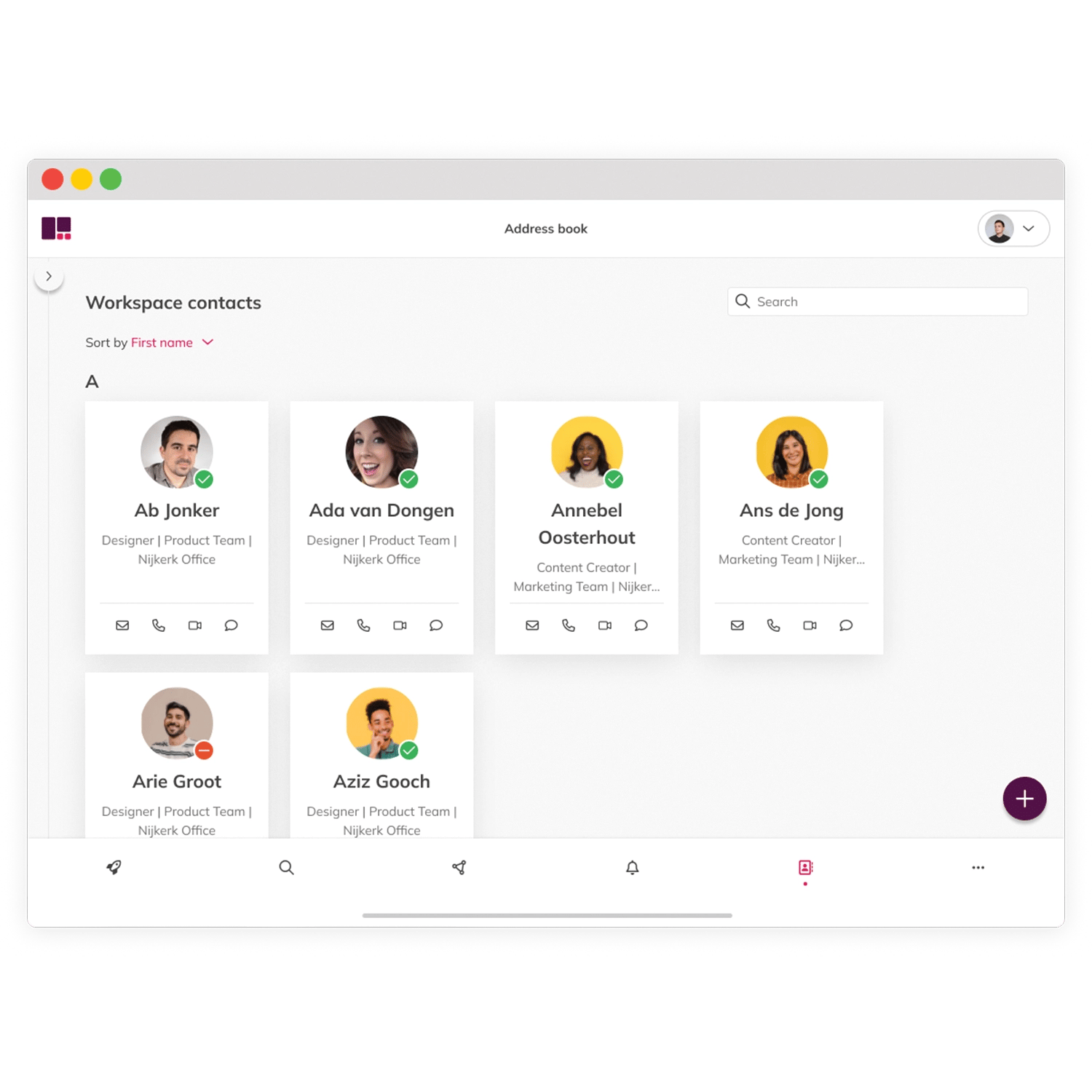 Intuitive design
Find and contact your
colleagues quickly
The integrated Address Book allows you to quickly find and reach out to your colleagues. No more wasting time searching for contact details across different platforms. The address book consolidates all your contacts into one accessible location. Different contact options
Easily contact the person you need
Whether you need to call or message them via Microsoft Teams or send an email directly, all contact options are conveniently available within the Address Book.
You can view important details such as job title, company, department, and key projects for a better understanding of your contacts' roles.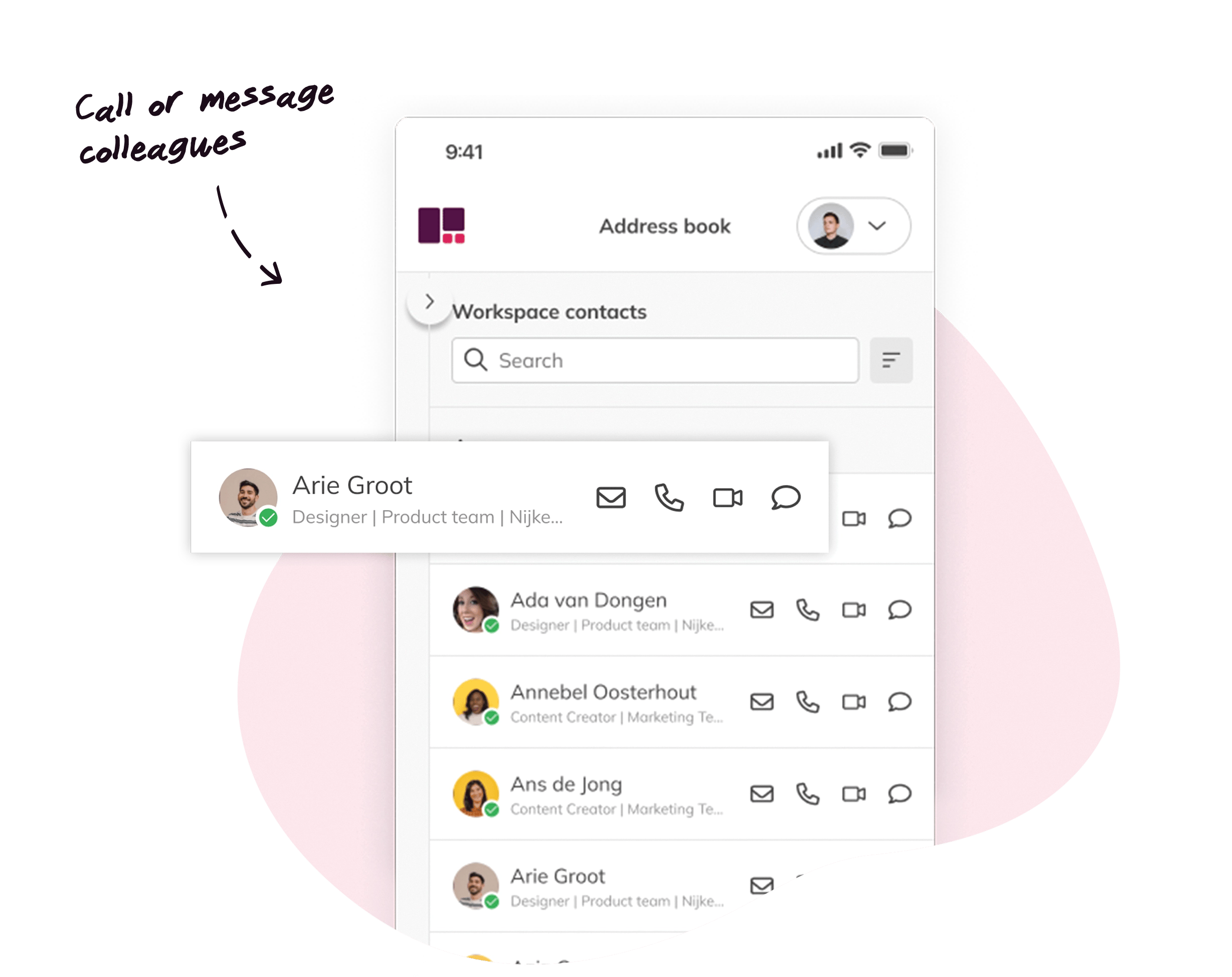 Everything simplified
Simplify contact management
Spend less time searching for contact details and more time focusing on making real connections. Feedback
We are continuously improving our product
We're always on the lookout for ways to make our platform even better, and we truly value your feedback and input. Is there a feature you think is missing from our product? We'd love to hear about it so we can add it to our roadmap and keep working towards creating the ultimate digital workplace just for you. So don't hesitate, let us know what's on your mind!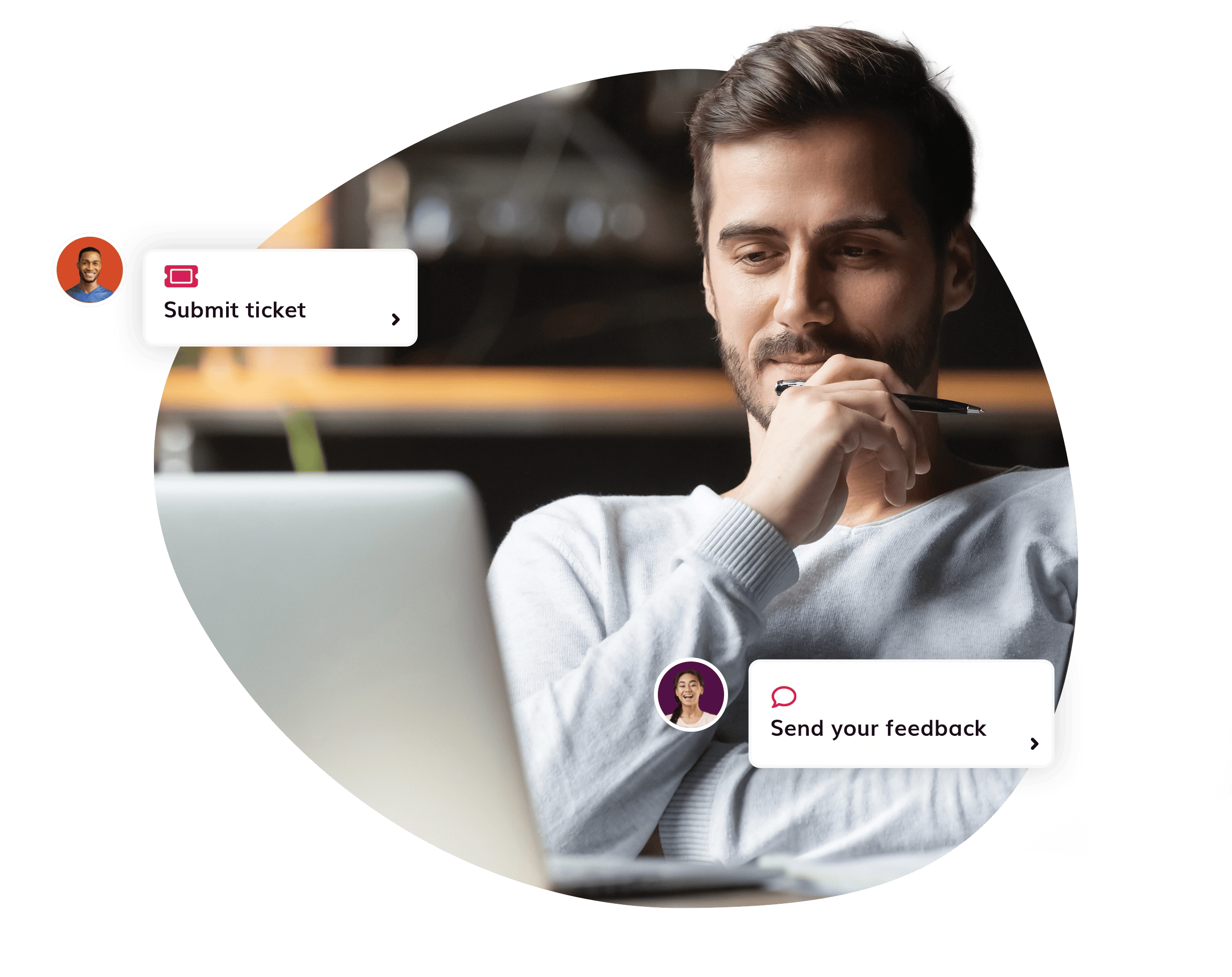 Unlock your digital work focus today!
Help your employees harness their full potential with our adaptive digital workplace.