All features
API
Unlock the full potential of your digital workplace with our powerful APIs. Seamlessly integrate with Azure AD Sync, User Apps, Announcements, and Activity feed APIs to streamline your workflow and enhance collaboration.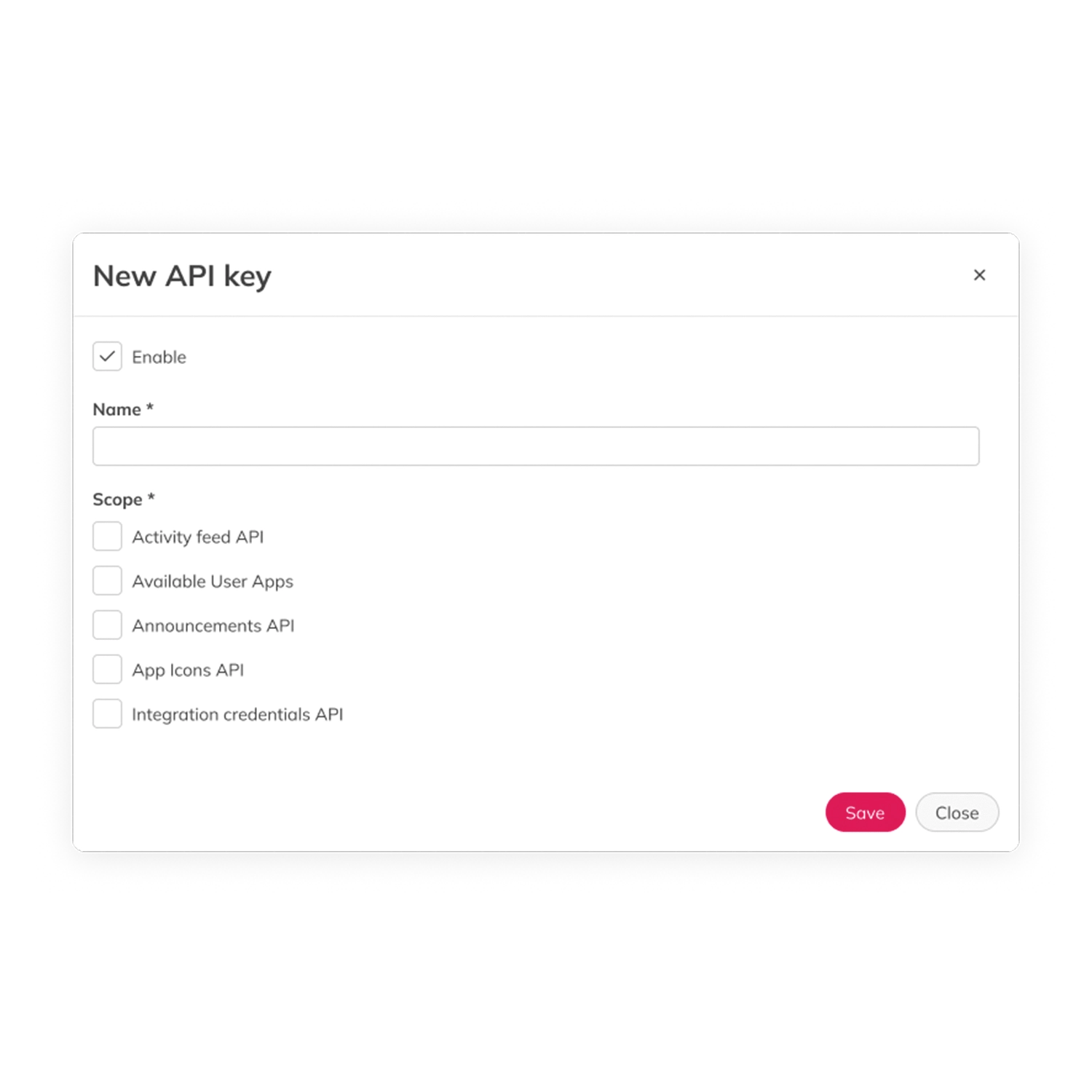 Azure AD
API's to enhance your digital experience
We offer a range of APIs designed to enhance your experience. The Azure AD Sync tool ensures that user objects from Azure AD are seamlessly transferred to the digital workplace. By maintaining your identity management in one place, you can effortlessly manage user access and permissions across various groups. Intranet
User Apps and Announcements API
If you're starting your digital workplace from an intranet, our User Apps API allows for easy integration. Additionally, the Announcements API enables you to display news from SharePoint or any other site directly within Workspace 365.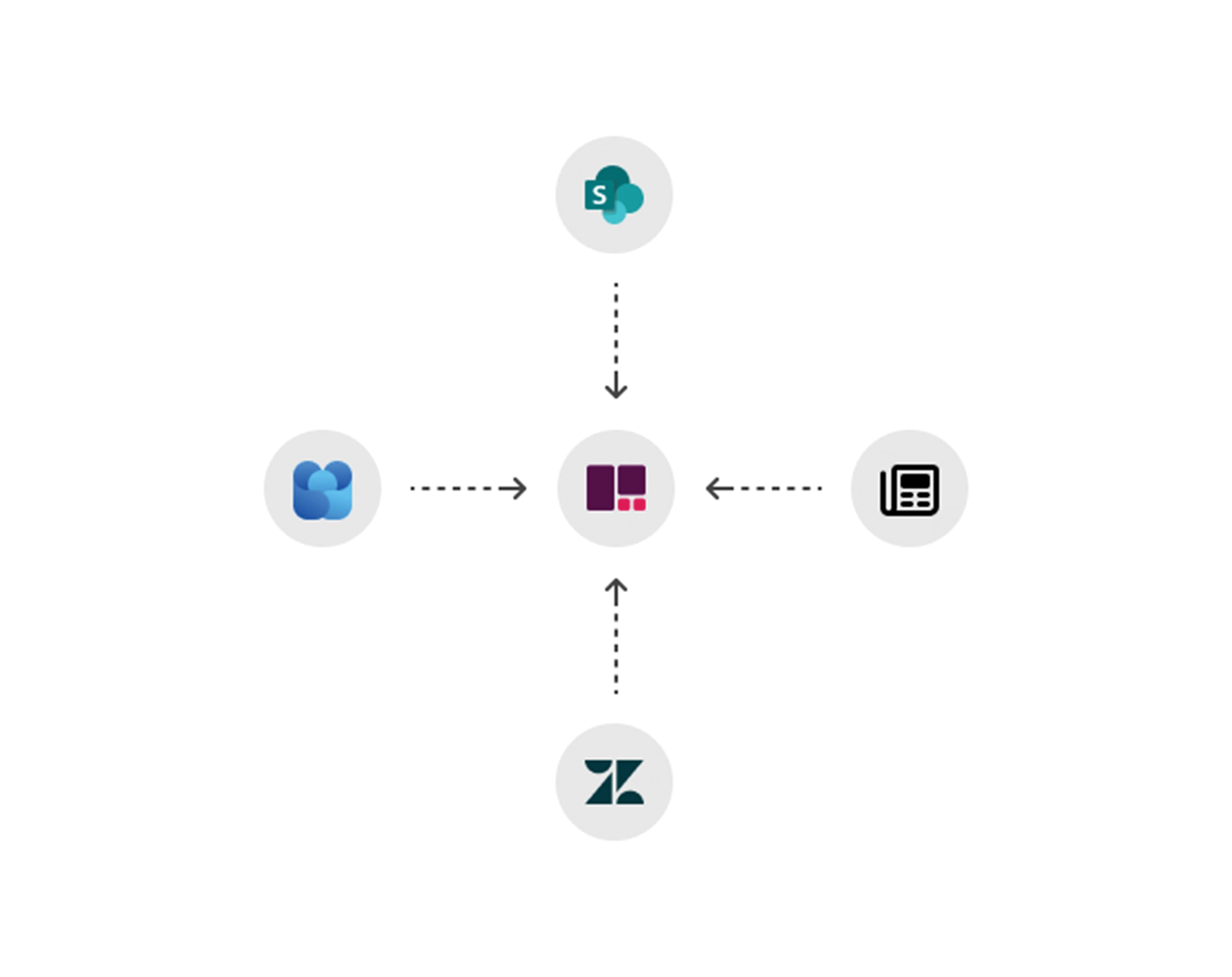 Receive notifications and actions
Activity Feed API
The Activity feed API is another powerful tool. Use it to receive notifications or actions from any system directly in the digital workplace. Attach actions such as follow-ups to stay organised.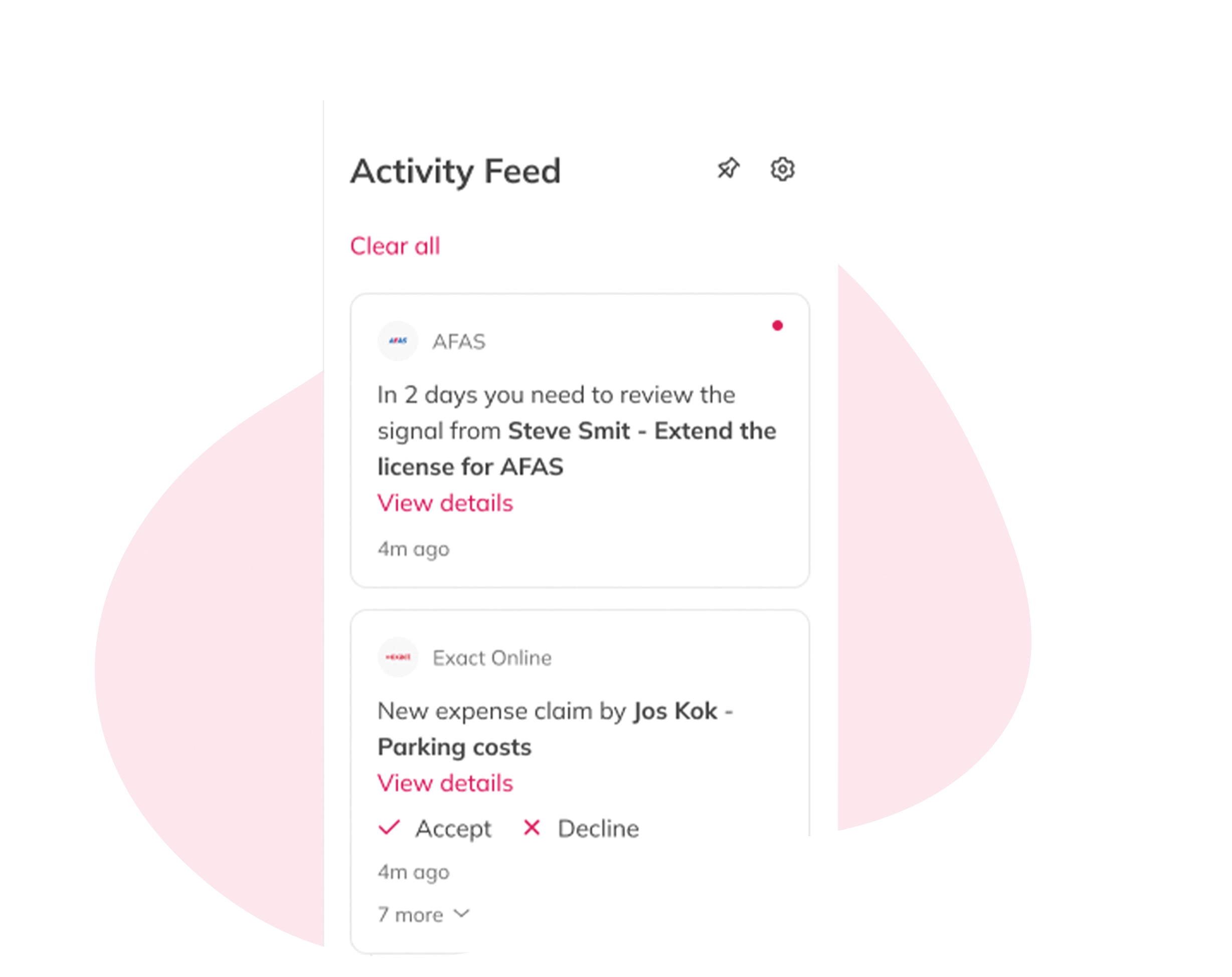 Everything simplified
Simplify the integration process
Simplify the integration process between our digital workplace and other applications, such as CMS, ERP, CRM and EPD systems. Feedback
We are continuously improving our product
We're always on the lookout for ways to make our platform even better, and we truly value your feedback and input. Is there a feature you think is missing from our product? We'd love to hear about it so we can add it to our roadmap and keep working towards creating the ultimate digital workplace just for you. So don't hesitate, let us know what's on your mind!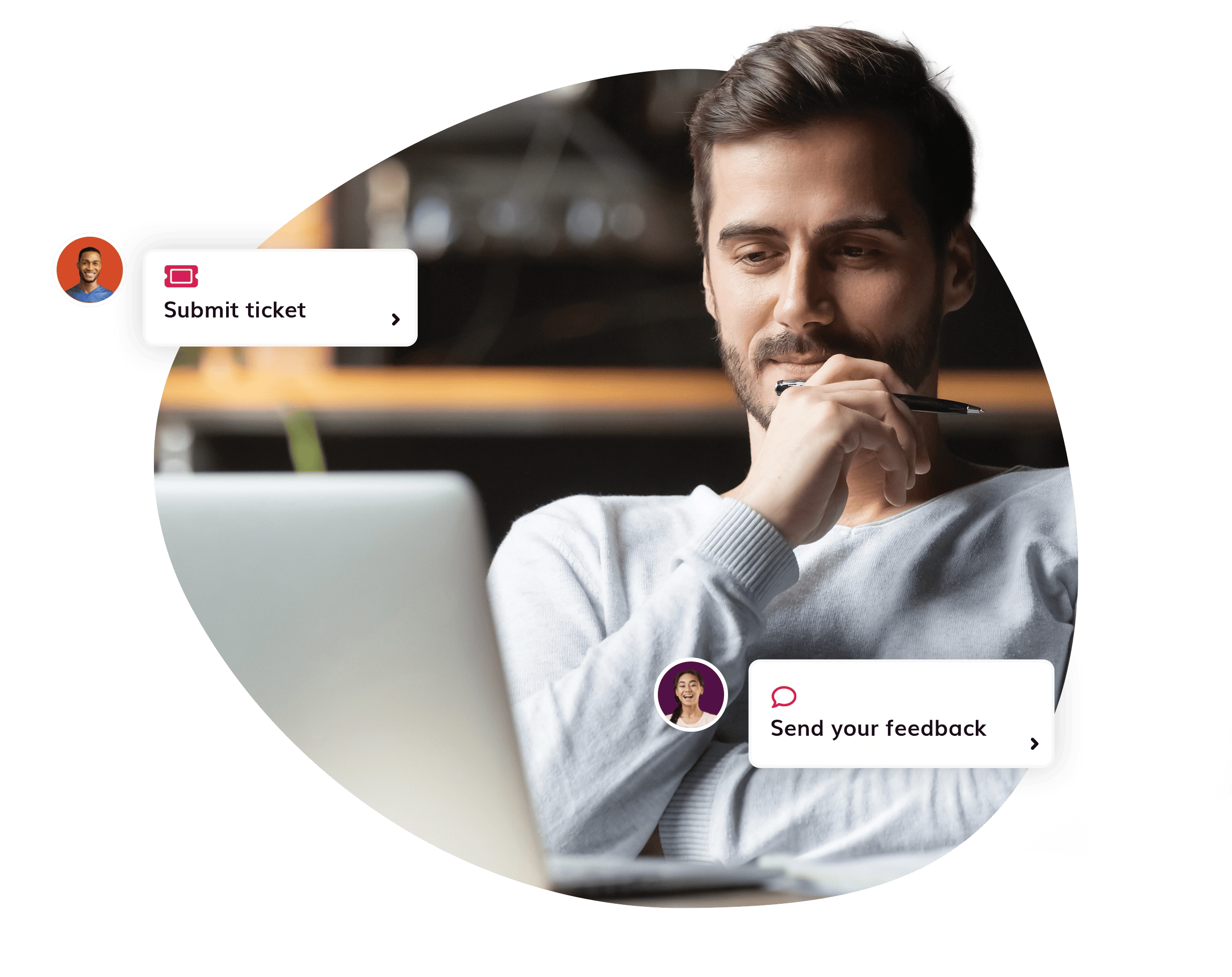 Unlock your digital work focus today!
Help your employees harness their full potential with our adaptive digital workplace.