All features
The Hub
Streamline internal communication, improve collaboration, increase productivity, and enhance your Digital Employee Experience (DEX) with the Hub.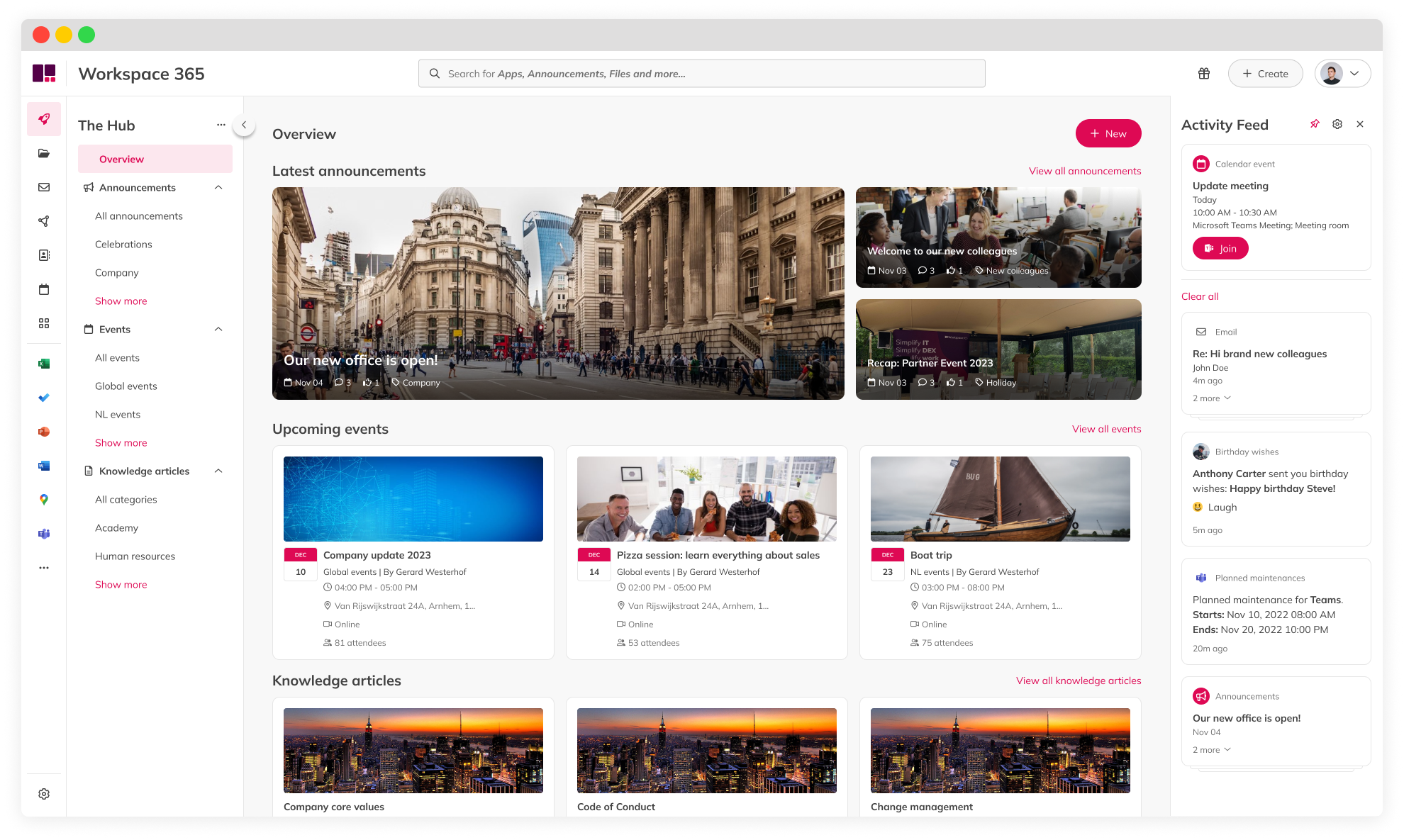 Announcement
Knowledge articles
Events
Announcement
Knowledge articles
Events
Share news through announcements
With just a few clicks, you can send important announcements to the entire organisation, specific groups, or even individuals. This feature enhances communication within your digital workplace and ensures that everyone stays up-to-date with the latest news.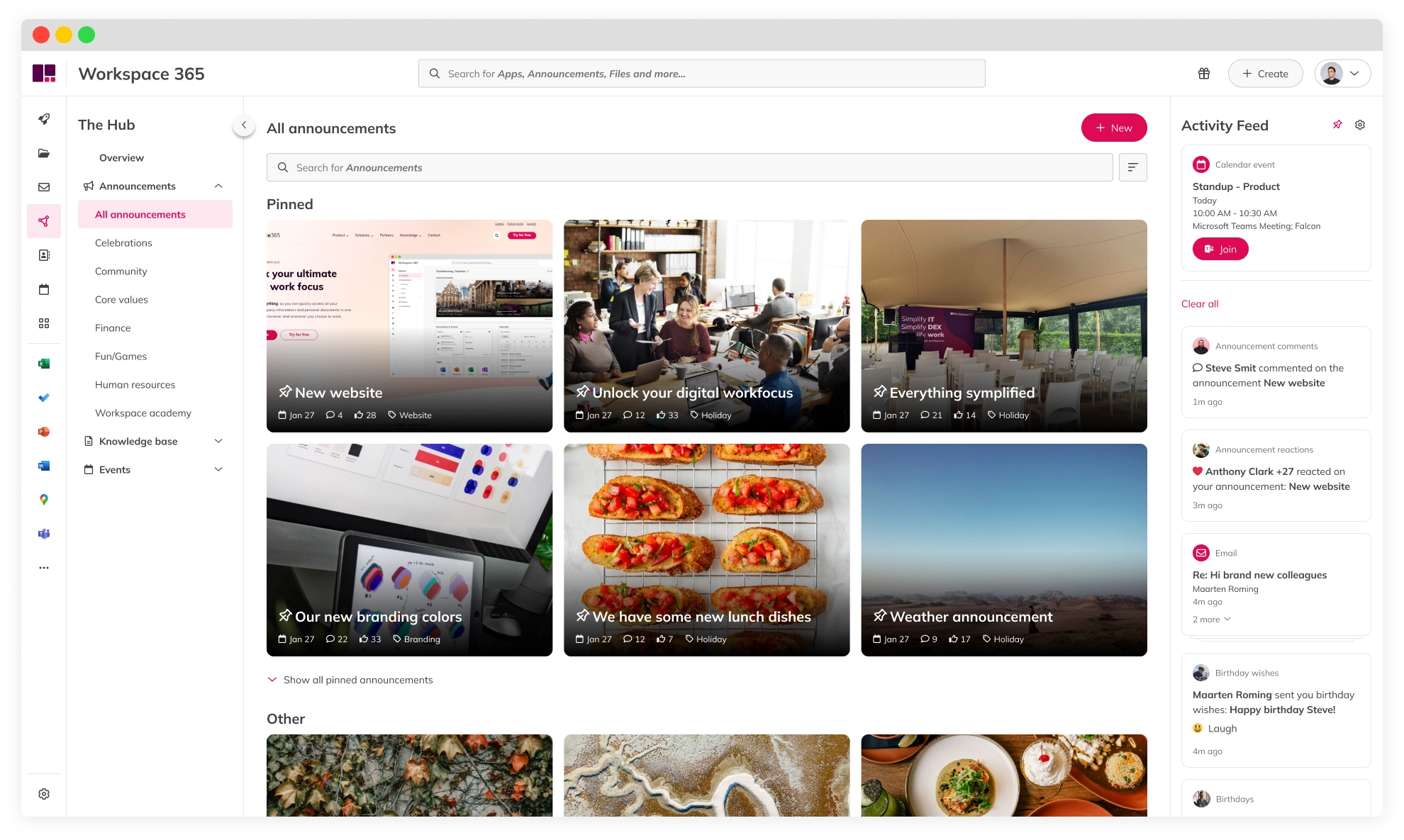 Static information
The Knowledge articles are designed to provide easy access to important company-wide documents and information. We bring everything together in one central place, which you can customise according to your company's needs – saving you valuable time and effort.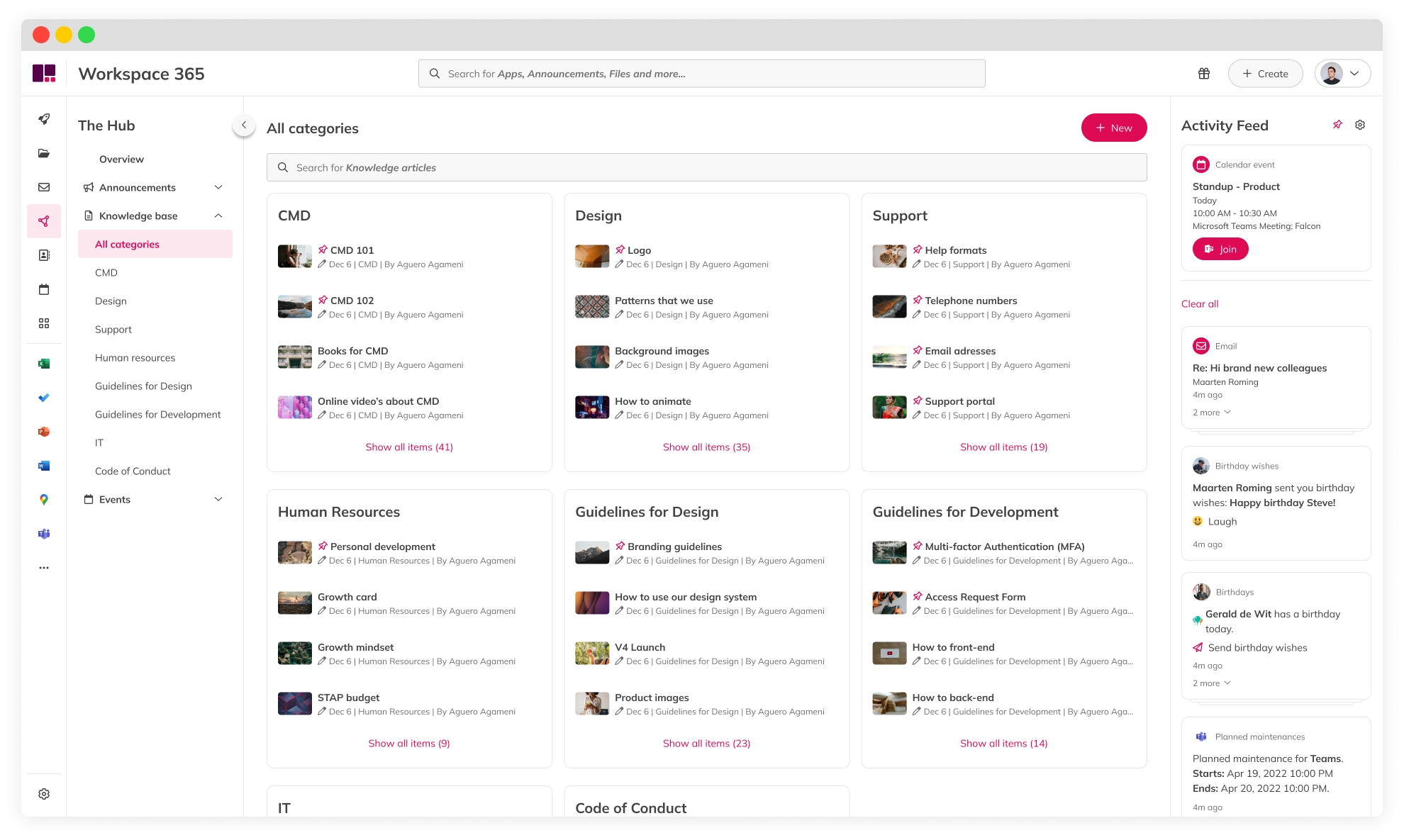 Organise events
Creating and managing events is easier than ever. Specify event details such as event type (online, physical, or hybrid), payment options, available places, registration periods, and more. Your colleagues can effortlessly register for the event, and the details seamlessly sync with their Outlook calendar.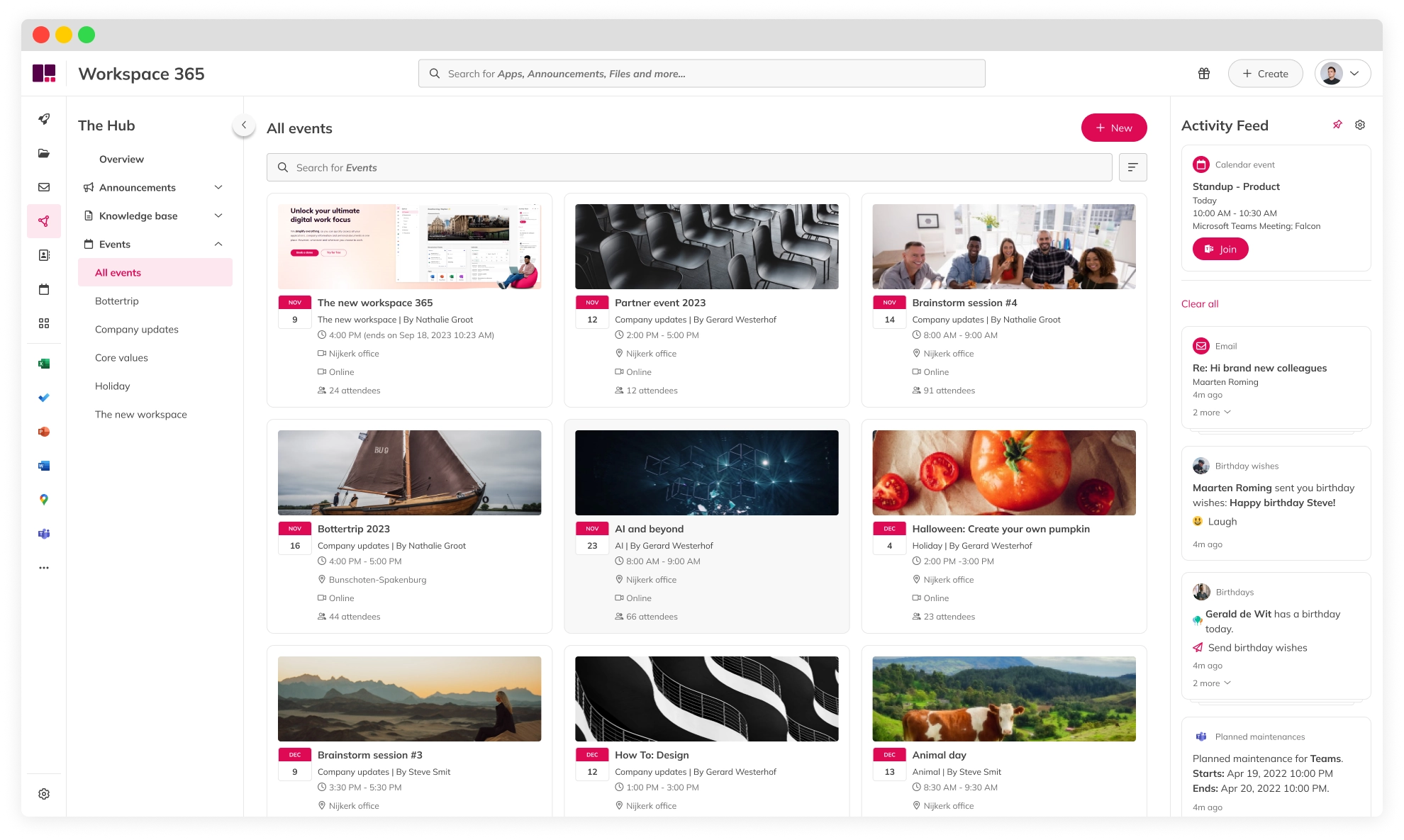 Everything in one place
Access all necessary information
The Hub is the place where you can share important company information and increase the social interaction within your organisation. Company culture
Social interaction
As most organisations have either a large group of mobile workers or a hybrid workforce, it is crucial to create and maintain social interaction between your colleagues. This helps to strengthen your company culture and increases the retention of employees.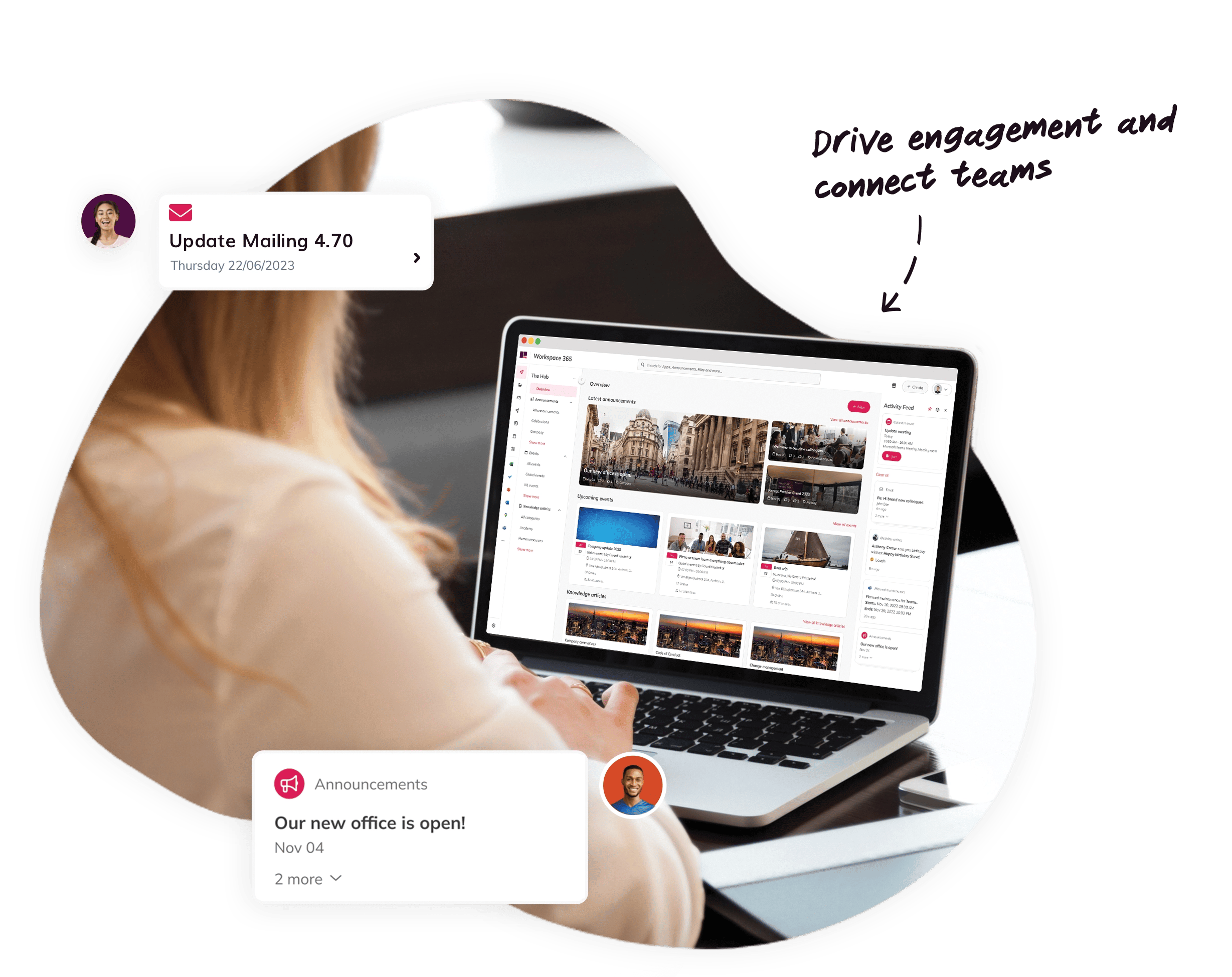 Announcements
Reactions and notifications
Employees can respond to announcements by specifying a comment, mention ('@') or reaction type (such as a 'like', a 'love', etc.). And employees can keep track of ("Follow") fun or important announcements receiving notifications in their Activity Feed when those announcements have been updated.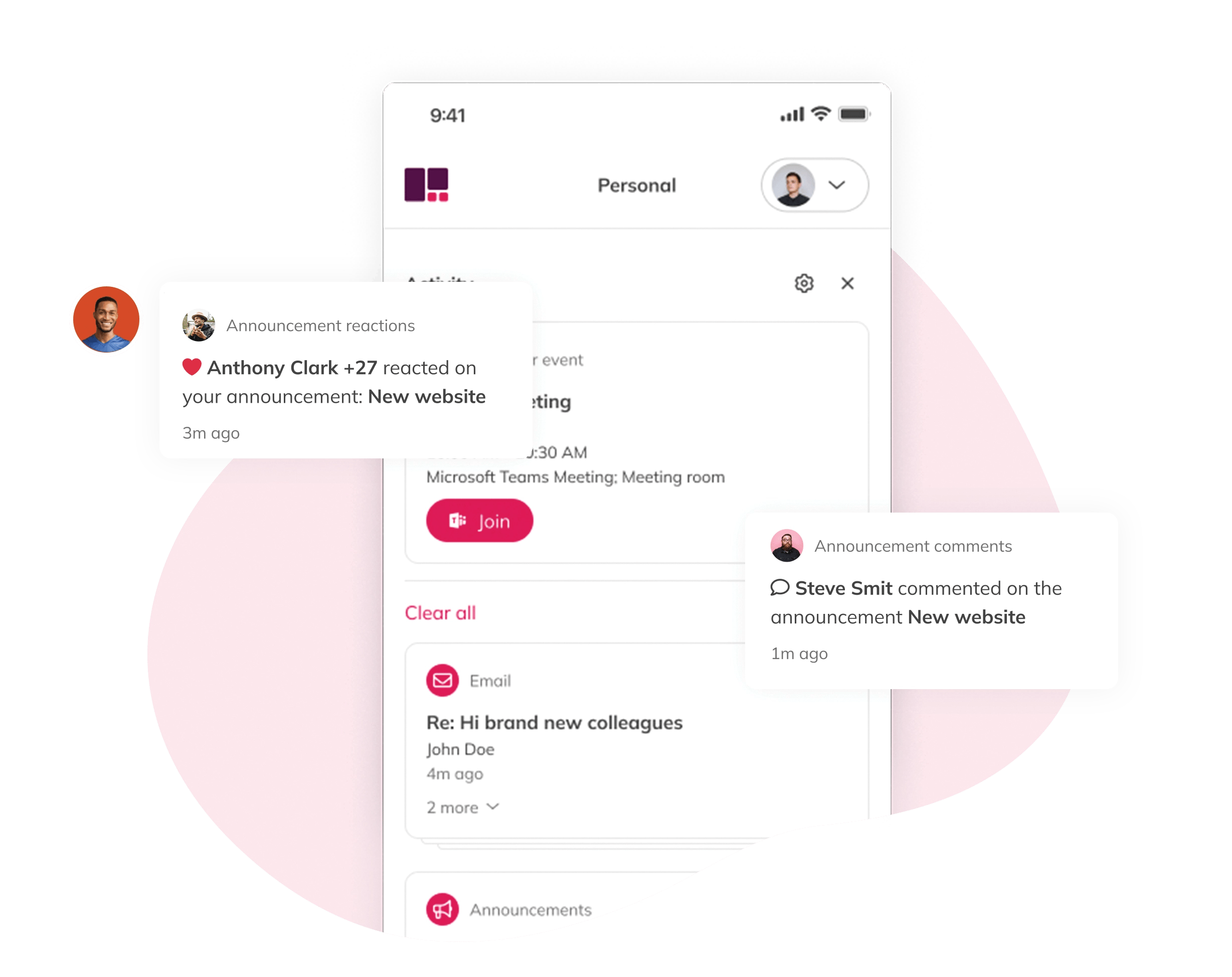 Share knowledge
Targeted communication
The Hub allows knowledge to be shared. But it doesn't overload you with information – targeted communication is more effective. You can display information in different groups, such as departments, functions or geographical locations. Feedback
We are continuously improving our product
We're always on the lookout for ways to make our platform even better, and we truly value your feedback and input. Is there a feature you think is missing from our product? We'd love to hear about it so we can add it to our roadmap and keep working towards creating the ultimate digital workplace just for you. So don't hesitate, let us know what's on your mind!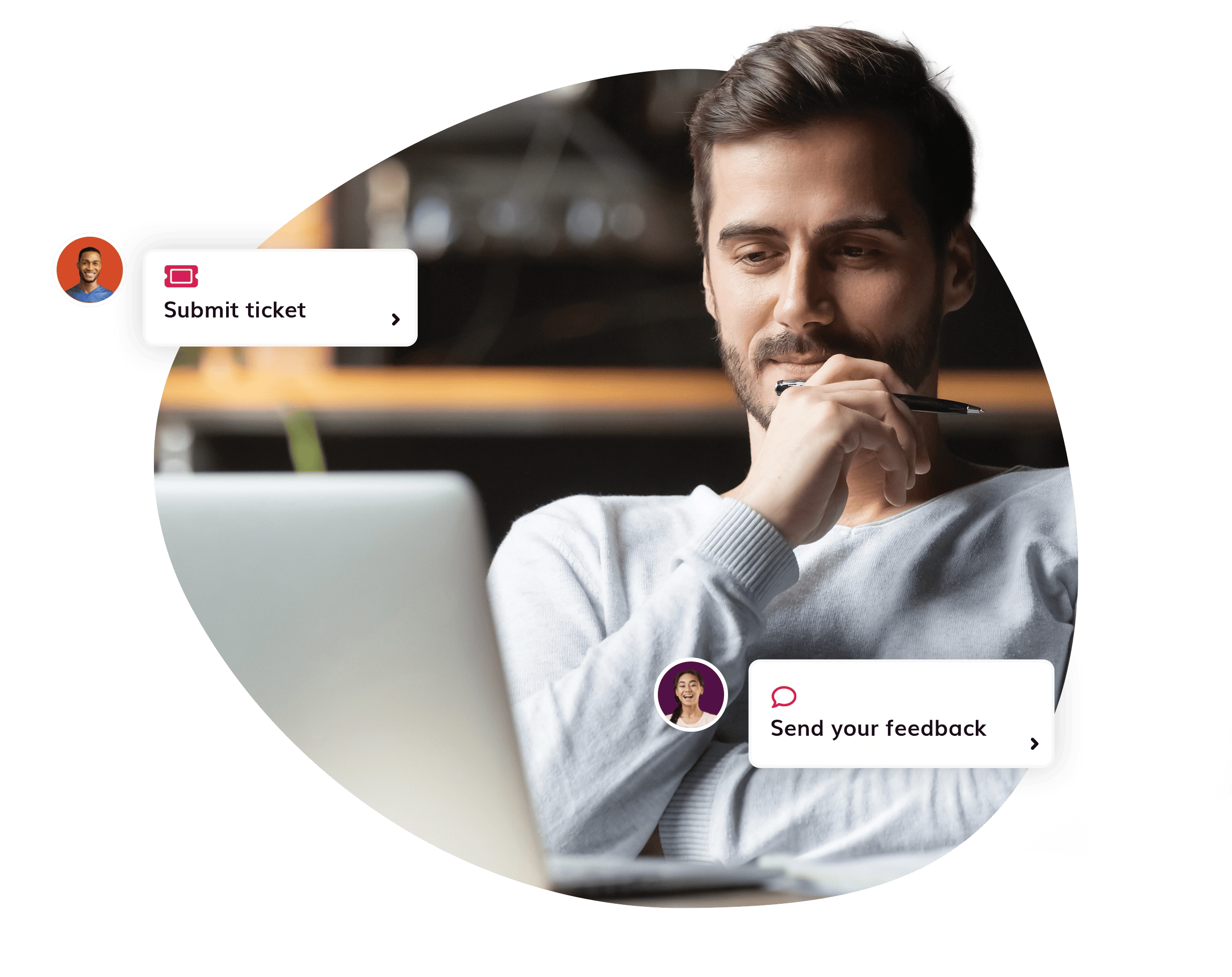 Unlock your digital work focus today!
Help your employees harness their full potential with our adaptive digital workplace.